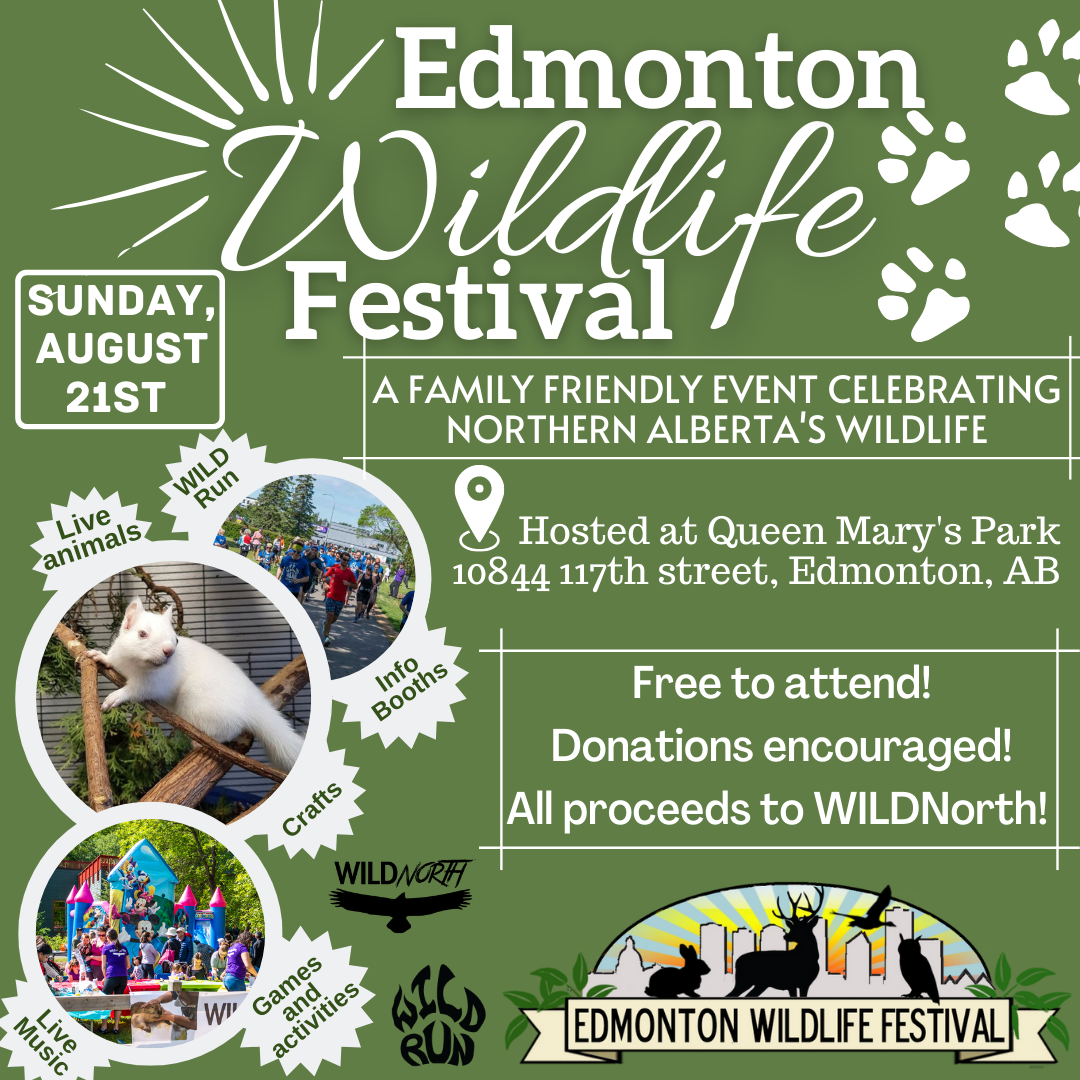 We are so excited to announce that, in the spirit of celebrating our wild neighbours, WILDNorth is hosting another in person Edmonton Wildlife Festival on Sunday, August 21st!
Join us from 11am-5pm at Queen Mary Park located at 10844 117th street, Edmonton.
The festival will be free to attend with donations encouraged to participate in some activities. All donations going directly towards WILDNorth as we continue to rescue, treat, and release injured and orphaned wildlife.

The festival will include a WILDRun and many other fun activities, such as live wildlife (our education ambassadors Yarrow and Corby), games and crafts for the kids, vendors, speakers, live music, information booths, food, and so much more!
Do you want to know the best part? You can spend the Sunday having fun with family and friends and by doing so, directly helping countless wildlife in need.
We greatly appreciate your support!
What else is happening on August 21st? The Edmonton WILDRun!