Get to know the people behind the scenes!
STAFF
Dale Gienow – Executive Director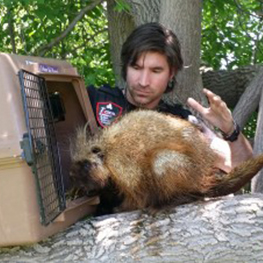 Dale joined the WILDNorth team in 2017. He has worked with many conservation organizations across Canada and has been involved in wildlife advocacy and management for over 30 yrs. While in Ontario, Dale established the Muskoka Wildlife Centre. This wildlife rescue and education park housed the province's largest collection of non-releasable, native wildlife and featured the country's largest live animal outreach program.  A wildlife rescue specialist, he has routinely helped government agencies and rehabilitation centres in the capture, restraint and housing of illegally kept exotic creatures and imperiled wild animals. Dale is proud to contribute his considerable fund raising, rescue, and management expertise to WILDNorth's diverse team of dedicated professionals. He also spent years as a professional animal trainer for the motion picture industry, has worked on popular educational television series', is regularly hired as a scientific advisor for wildlife documentary films and has lectured at many wildlife colleges across the country. Dale loves experimental archaeology and in his spare time enjoys jousting, mounted archery and falconry.
Kim Blomme – Director of Research and Policy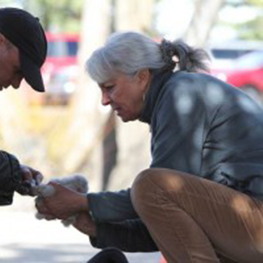 Kim is passionate about urban wildlife and can find beauty in the everyday species that call Edmonton home!  She is a Registered Veterinary Technologist with over 30 years' experience in small animal medicine and is the founder of the WILDNorth (formerly the Wildlife Rehabilitation Society of Edmonton). She has been involved in almost every aspect of the organization since its beginnings.  Kim is committed to learning and sharing knowledge and working collaboratively to finding solutions.  She loves to read and plays around with a banjo and ukulele in her spare time.
Carly Lynch – Director of WILDCare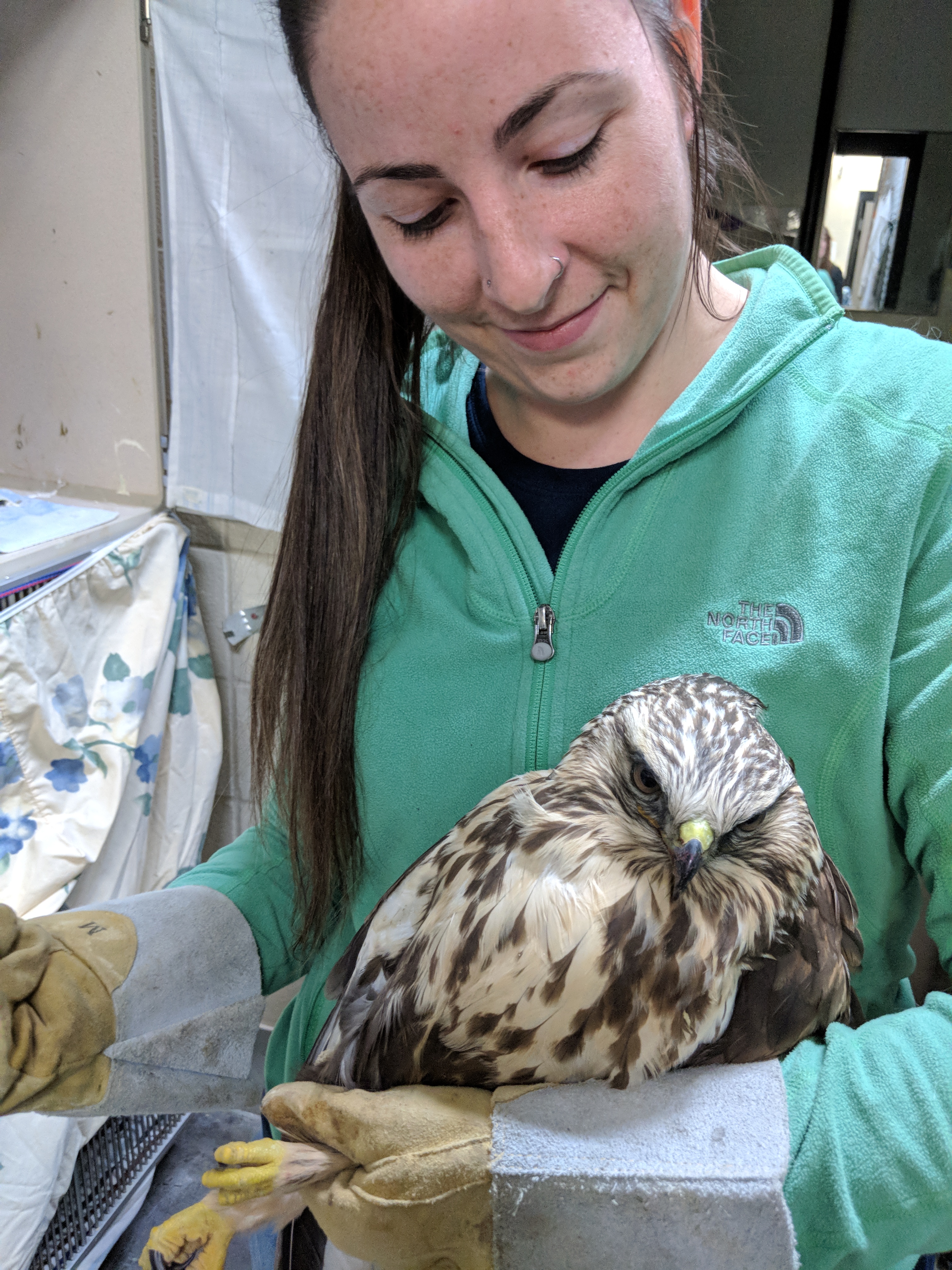 Carly began her journey with WILDNorth in the spring of 2013 as an Animal Care Intern, then was hired on as Education Coordinator at the end of that summer. She holds a bilingual bachelor's degree in Environmental and Conservation Sciences with a major in Conservation Biology from the University of Alberta. She develops and delivers wildlife education programs, manages WILDNorth's social media, fields calls and educates through the Wildlife Helpline, and is also a WILDCare Wildlife technician. Carly enjoys spreading appreciation and respect for wildlife, and using education to minimize negative human-wildlife interactions. Her love of wildlife finds its way into all aspects of her life, from her social interactions (texts from friends asking "What animal is this?"), to her hobbies (making a 10 minute walk last 1 hour due to frequent bird-spotting stops), and into her travels (volunteering on a Game Reserve in South Africa).
Dr. Kelti Kachur – Veterinarian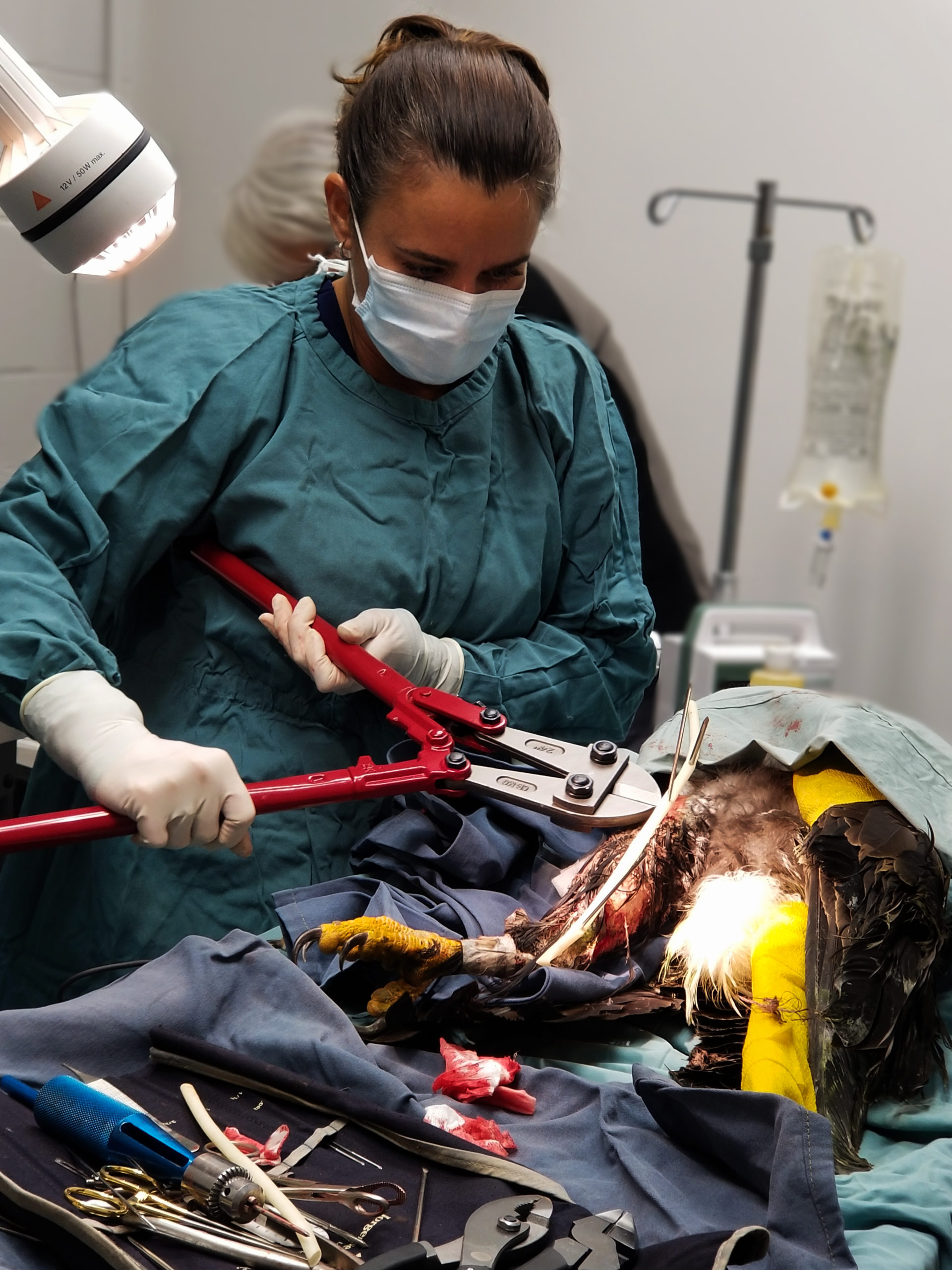 Dr. Kelti Kachur is a small animal veterinarian who has lived in Edmonton for most of her life. Her interest in wildlife started young along with her love of animals; however, she started her wildlife care in a professional manner at university, joining the Wildlife and Exotic Animal Medicine student group. There her interest in wildlife rehabilitation grew. Dr. Kachur had a chance to travel and even work and volunteer in some amazing places including volunteer veterinary work in South Africa, Uganda, and Togo. Dr. Kachur also pursued her interest in wildlife with an internship at the Wildlife Center of Virginia and has completed a Masters Course in Avian medicine. Dr. Kachur lives with her fiance Jacques and her new puppy Hawk. They love to fly fish, camp, travel the world when possible, play sports, take pictures, and enjoy wildlife. Dr. Kachur has been volunteering with WILDNorth for many years, but has started to take a more active role in the last 2-3 years.
Elsa Rasmussen – Education & Volunteer Manager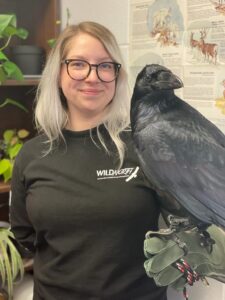 Elsa has been on the WILDNorth team since the beginning of 2021. Elsa grew up in Alberta and has always had an affinity for animals. There was no turning back after reading a few Farley Mowat books. Elsa received a Biological Sciences Technology diploma with honours from NAIT in 2016 and has since served the public at Elk Island National Park, the Provincial Vaccine Depot, and through Alberta's Chronic Wasting Disease surveillance program. You may have also seen her exploring Edmonton's river valley trails or perhaps at comic-con. She is honoured to advocate for wildlife and connect with people through nature. Elsa is excited to help others pursue their connection with wildlife and foster accountability to the world around us.
Jade Murphy – Business Expansion Manager & Wildlife Technician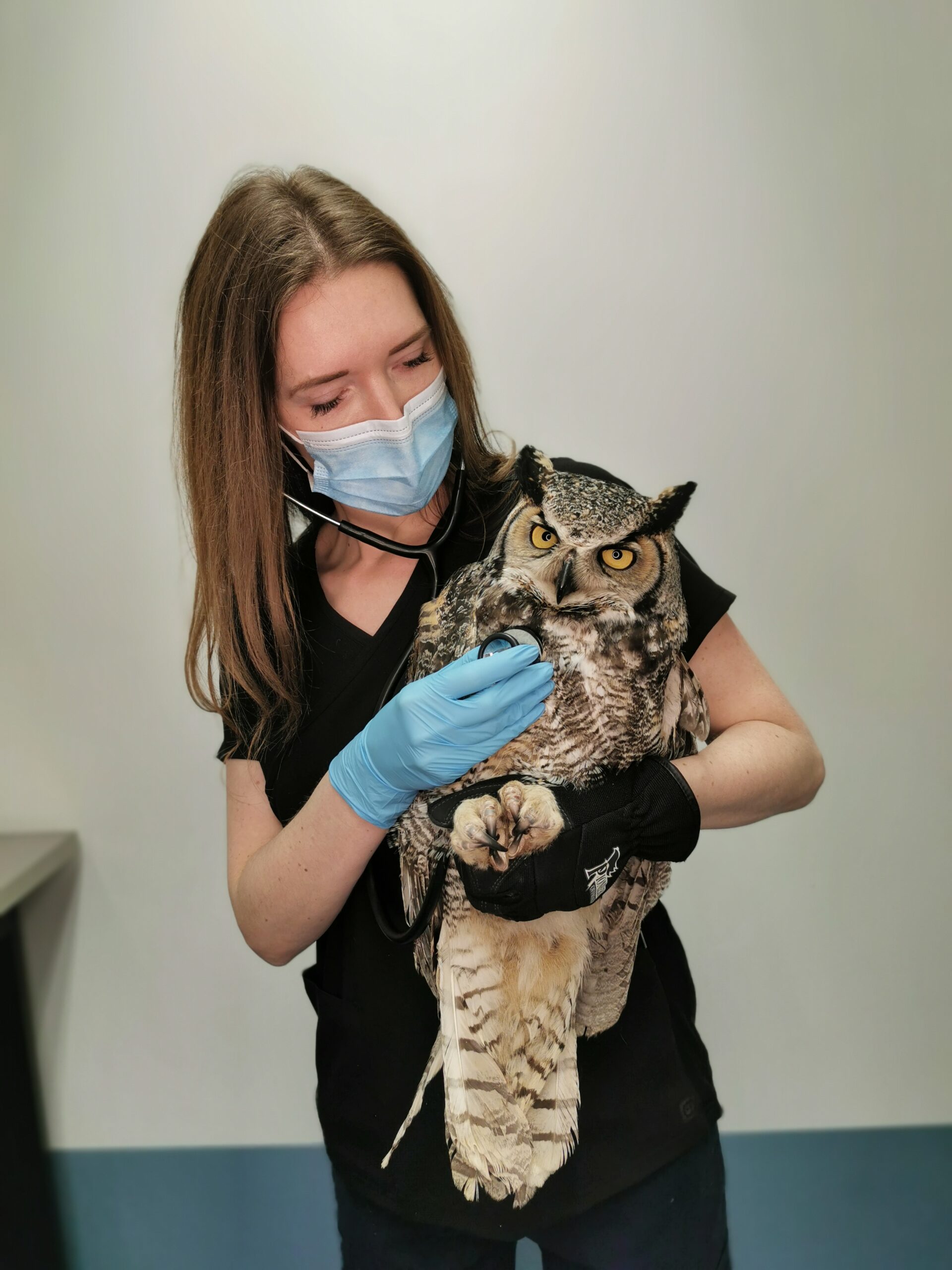 Jade started working with WILDNorth in May 2016 as the Wildlife Hotline and Intake Co-ordinator. She spent the summer answering calls from members of the public, arranging rescues, in-taking new wildlife patients, and raising baby birds that required constant attention. At the end of the summer, Jade was offered a permanent position with WILDNorth as Office Administrator and Instructor. Now, her role is Business Expansion Manager & Wildlife Technician. Jade is responsible for creating new and creative fundraising initiatives and business opportunities, while also caring for the wildlife patients. She also enjoys talking to students about the importance of wildlife in their communities and how they can best live along side their wild neighbours. Jade has always been passionate about nature and wildlife and has been working towards making her own positive impact. She graduated from the NAIT Biological Sciences Technology program in April 2016 and is a member of the Canadian Parks and Wilderness Society (CPAWS) conservation committee.
Sara Mosselman – Wildlife Technician, RVT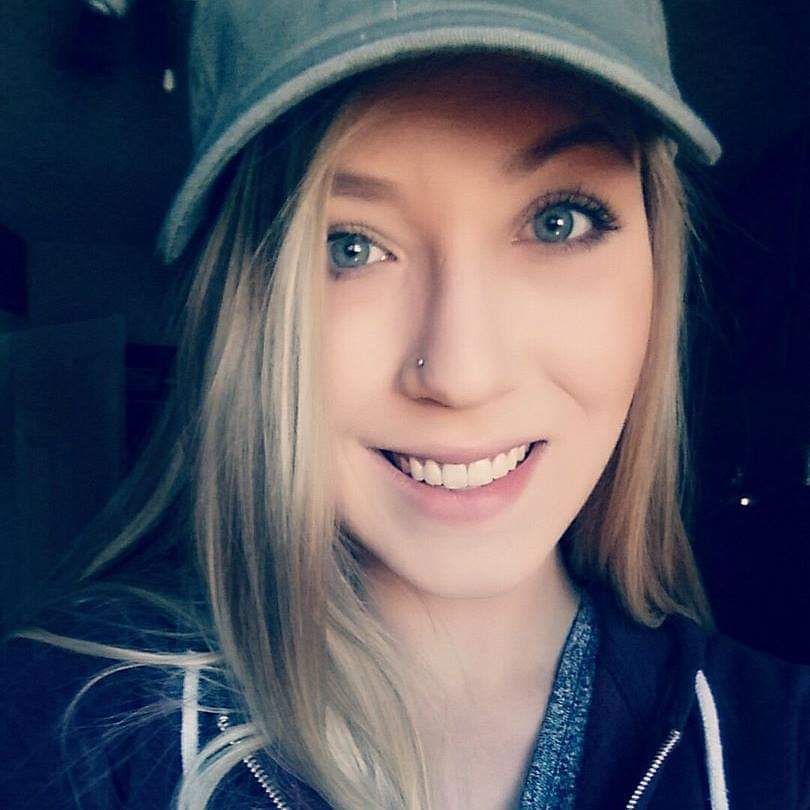 Sara started at WILDNorth in the summer of 2017 as an animal care intern and has continued to dedicate her weekends to assisting wildlife in need. She has been included in many roles within the organization from animal care, rescues, hotline calls, cleaning and organizing, and helping educate the public. Her goal is to gain as much experience with wildlife as possible to further her career as a Wildlife Technician. She has a diploma in Animal Health Technology and works full-time as a Registered Veterinary Technologist at a small animal clinic in Edmonton.
Jillian 

VanKooten

– Helpline and Social Media Manager & Wildlife Technician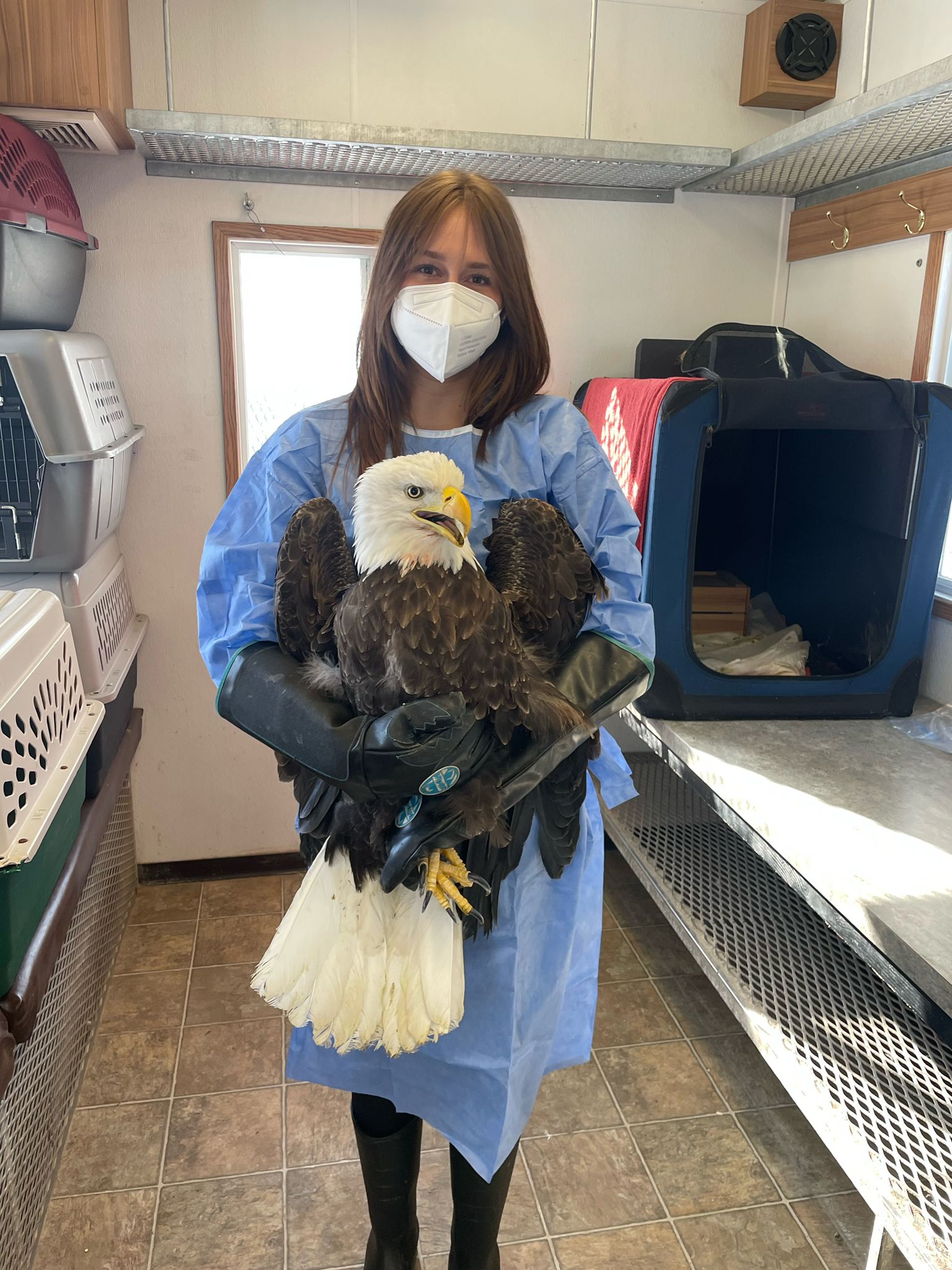 Jillian joined our team at WILDNorth in February 2022. Jillian is extremely passionate about animal welfare education and loves to help animals in any way she can. She was born and raised in Edmonton and has a bachelors degree in Environmental Studies from The King's University graduating in 2019, she actually completed a summer wildlife rehabilitation internship with WILDNorth in 2018 as a requirement for her degree. She also recently graduated in the NAIT class of 2022 with a diploma in Veterinary Medical Assisting. Jillian's work experience largely revolves around animals, having worked at a veterinary centre throughout her degree, full time at the Edmonton Humane Society afterwards, and she even spent 6-months in Costa Rica in the role of a wildlife rehabilitation intern primarily rehabilitating baby sloths! Aside from work and school, Jillian enjoys spending time with her family and friends, but mainly her cat Joey. She is also regularly seen hiking in the mountains, camping throughout Alberta, travelling when she is able, and playing basketball or soccer with friends. Jillian is very excited to have the opportunity to make a difference in the lives of wildlife via communication, advocation, education, and hands on hard work.
Fable – Executive Greeter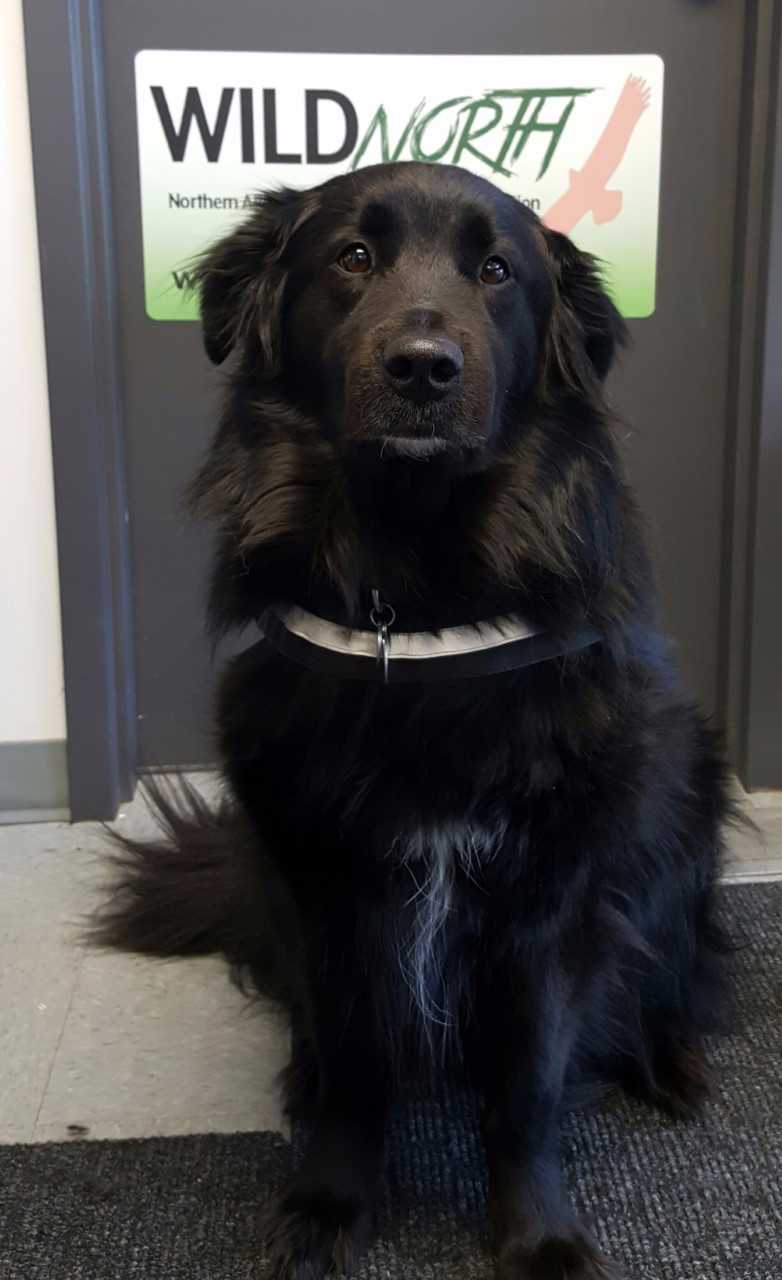 Fable is our resident greeter and the first face you will see when you visit our Edmonton Wildlife Hospital. Adopted by Dale, our Executive Director, she spent her early years as a k-9 ambassador for the Edmonton Humane Society. She traveled to numerous schools and other venues, promoting the adoption of shelter animals. An important member of our team, Fable's friendly disposition helps to alleviate compassion fatigue in our staff and provides emotional support to the many other people that bring us injured and orphaned wildlife.
BOARD OF DIRECTORS
Elizabeth Disman – President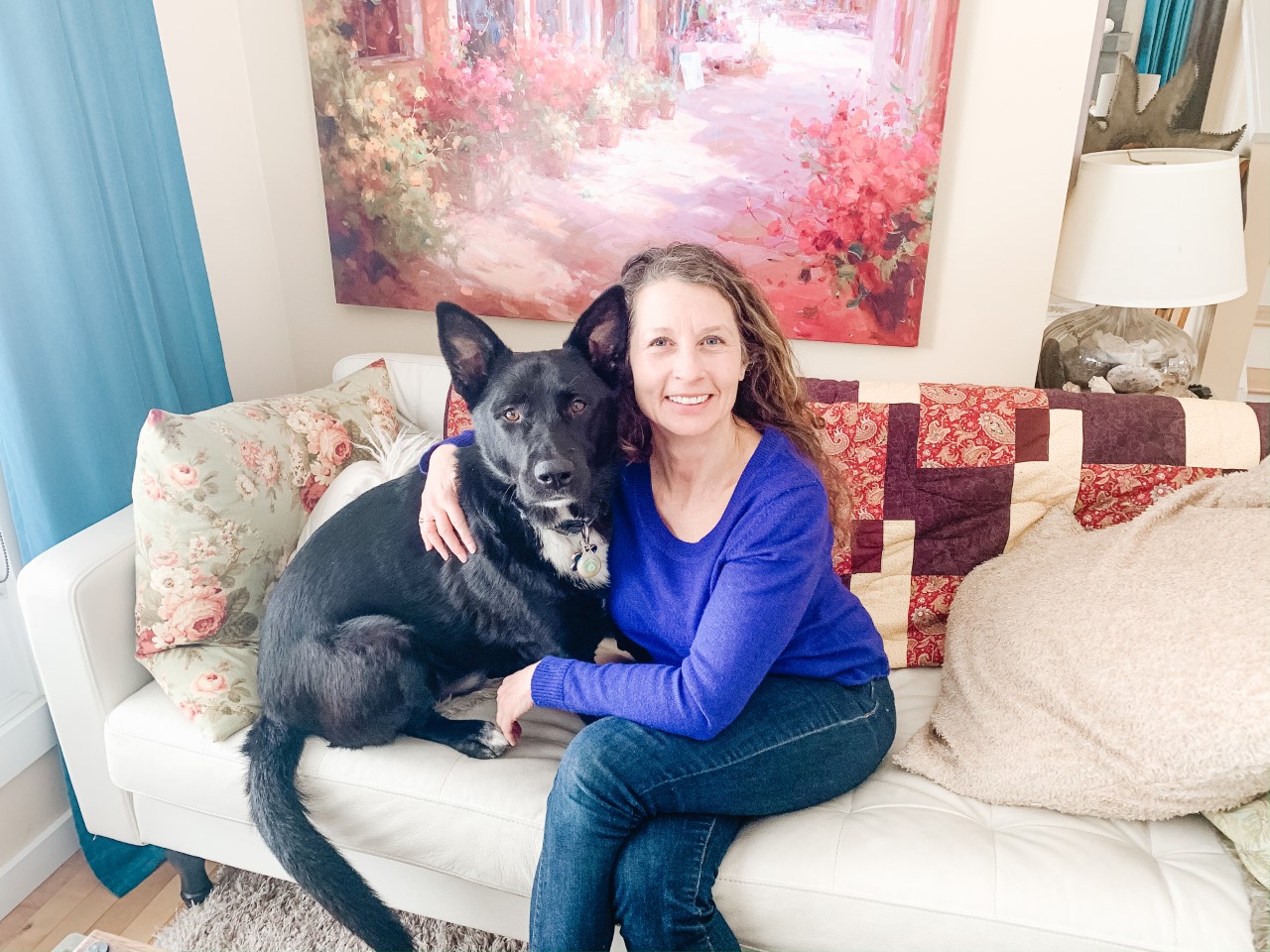 Elizabeth is the mother of two teenagers and an animal lover. Here she is with her rescued Shepherd cross – Jesse.  Her dog is usually not allowed on the couch – can you see how uncomfortable he looks.  He cooperated for the photo shoot.  Elizabeth has served on the board since 2016.  She is also the founder and managing partner of an HR Consulting company that was founded in 2000.  She is an avid mountain biker and also a leadership coach.
Kate McKenzie – Vice-President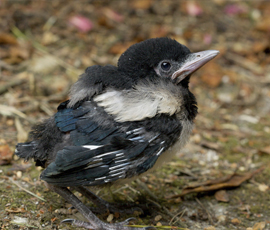 At a very young age, Kate's mother taught her to have care and compassion towards all living creatures, profoundly impacting how she interacts with the world. In keeping with this philosophy and wanting to help animals, she began serving the WILDNoth Board of Directors in 2013, and has been a member of the Animal Care Committee and the Fund Development Committee. She has a graduate degree that combines the fields of psychology and statistics. She is also passionate about meditation, nature, and music.
Rachelle Beger – Treasurer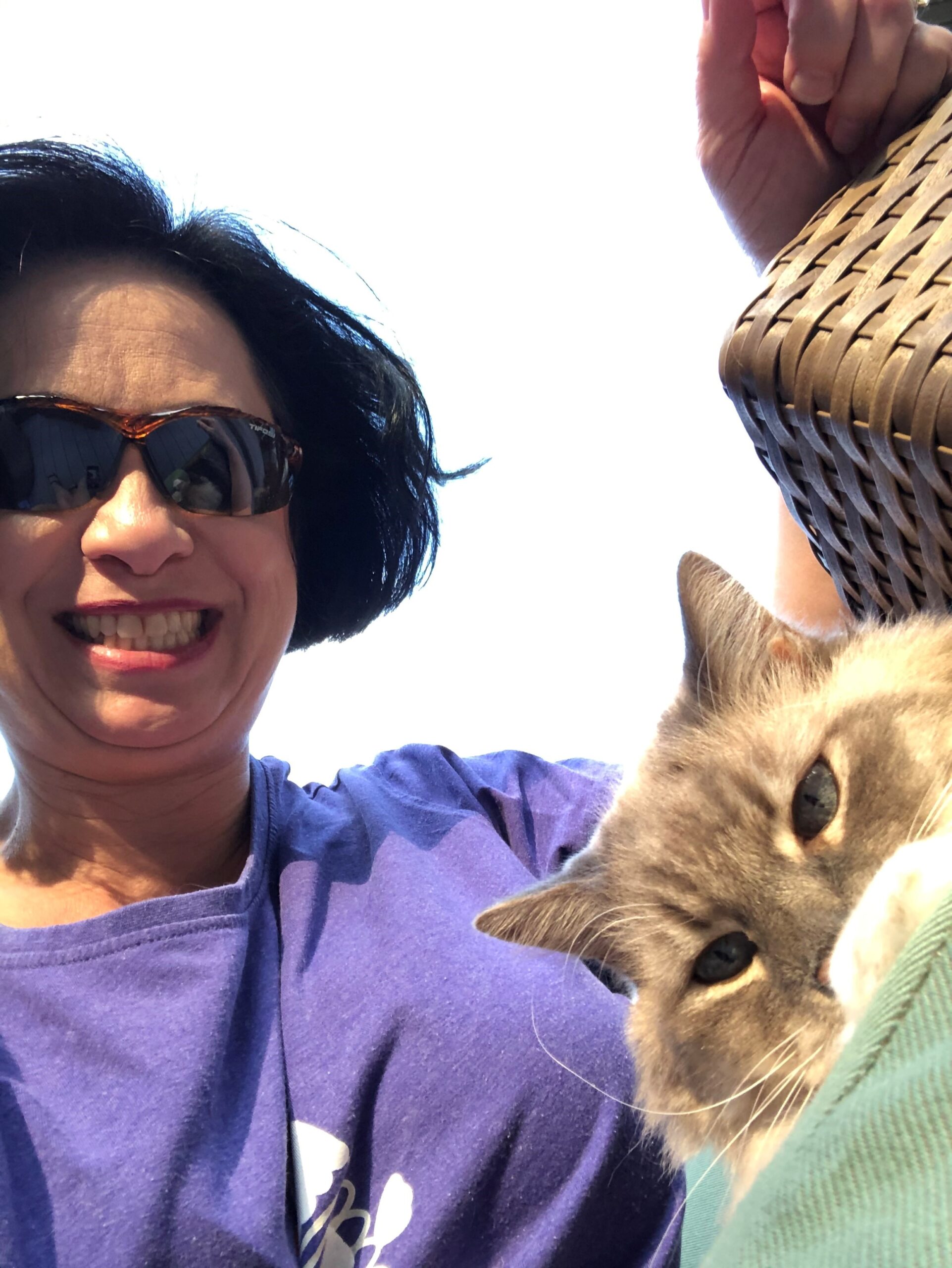 Rachelle is a native Edmontonian who joined WILDNorth in 2022 as Treasurer. Rachelle and her husband love to travel the globe from Peru to Cambodia, and India to Taiwan, plus many more in between. She has always been an avid animal lover and ensures most vacations include a trip to the local zoo or animal park. She currently is a proud mother of two fluffy cats, and many birds and squirrels that she feeds year-round in her well treed /well flowered (garden-like) back yard. Rachelle is an accountant by trade and achieved her accounting designation CPA, CMA in 2003 and has held roles as Controller, VP and is currently the Chief Financial Officer for General Body and Equipment.
Kerra Nisbet – Secretary
As a working biologist and wildlife ambassador, it seemed natural for Kerra to join the WILDNorth board in 2021. After working with WILDNorth as a hospital volunteer during her undergrad, Kerra saw firsthand the importance of wildlife rehabilitation facilities and wanted to contribute to the cause even further. Kerra currently works as an environmental consultant, and is also passionately dedicated to waterfowl conservation programs across Canada. Conservation and the protection of wildlife is prevalent in all aspects of Kerra's professional and personal life and she looks forward to influencing positive change with the WILDNorth board of directors.
Kay McKormack- Director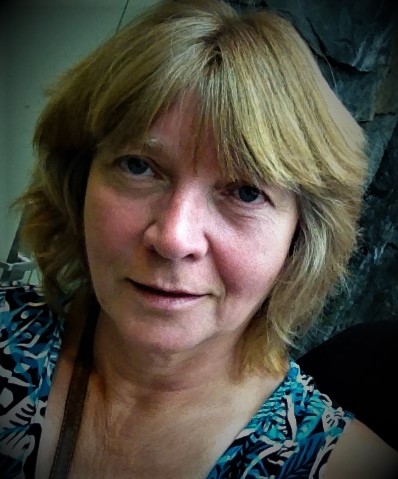 Kay McCormack rejoined the WILDNorth Board in 2016. She has been active on the WILDNorth periphery for 30 years as a volunteer, staff member and board member. Kay worked in the veterinary field as an Registered Animal Health Technologist and through that became a friend and fan of WILDNorth (formerly the Wildlife Rehabilitation Society of Edmonton). She is currently retired and enjoying her time as a soapstone sculptor, and as a WILDNorth and art society board member. Kay lives in a country setting with her family, dog and bird.
Kathleen Edwards – Director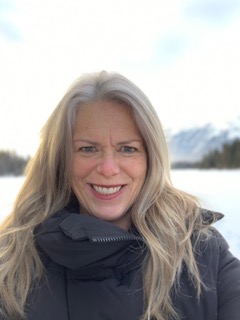 Kathleen grew up loving all creatures. As a young child she chose to be with the ducks at Walt Disney World instead of meeting Mickey Mouse, and to play outside with her animals instead of watching TV.
Driven by purpose and making an impact, Kathleen is a life-long learner, and is always amazed at what the creatures can teach us. Kathleen wants to make a positive change that will contribute to a more humane future by enriching and inspiring as many lives as possible and as such wants to contribute to making WILDNorth become Alberta's champion and resource for a respectful co-existence between people and wildlife.
Kathleen has been volunteering with WILDNorth approximately 20 years in a variety of ways, including one of her many contribution highlights, being a baby bird nanny.
Living with her husband in Edmonton, she works at the University of Alberta, volunteers for animal rescues, and loves exploring and being outside enjoying wildlife with the sun and breeze in her face.
To learn more about Kathleen, visit her LinkedIn profile.
Julia Krizan – Director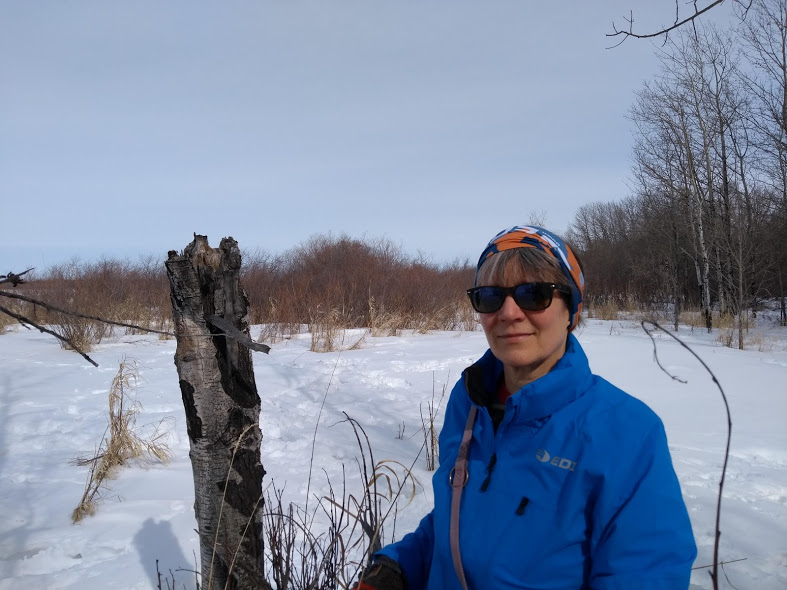 Julia joined the WILDNorth board in 2021, driven by her passion for wildlife and her desire to put her training and skills to good use. With a Ph.D. in Biology, she came to Canada in 1996 and spent most of her time here living and working in the Arctic. She was a carnivore biologist in Nunavut and then a senior biologist and director for an Indigenous company in the western Arctic. She moved to Edmonton several years ago where her two daughters finished high school and started university. She always has a house full of rescue animals and during her long time in the Arctic, her family included a large pack of Inuit dogs who eagerly pulled their humans on sleds across the frozen and snowy landscapes in exchange for food and good care</p
Cheryl Feldstein – Director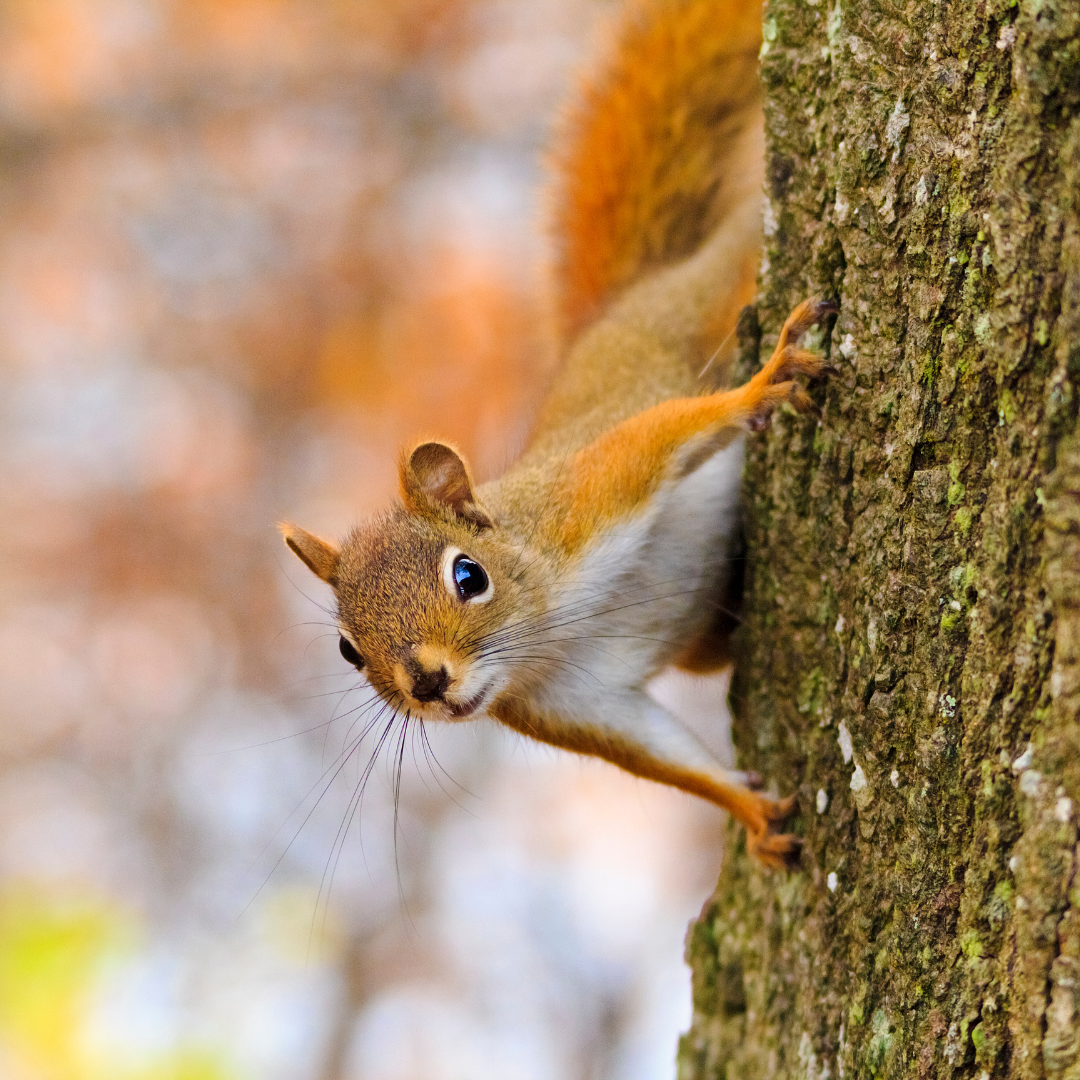 Cheryl Feldstein has been involved with WILDNorth and in the animal welfare field for 20 years. Her deep-rooted love of animals, passion for the non-profit sector and commitment to lifelong learning has given her the opportunity to grow and make a difference in the lives of Alberta's wildlife, companion animals and farm animals. Through her experience, Cheryl has fine-tuned her communications, stakeholder relations, strategic planning and governance skills – all of which she brings to WILDNorth – and has received numerous awards for her academic and community work.
When not working or volunteering, Cheryl enjoys spending time with her husband, two children and dogs. She loves reading, traveling, bird-nerding it up and secretly hopes to make it as a stand-up comedian… one day – maybe when she "retires."
Dr. Daren Mandrusiak – Director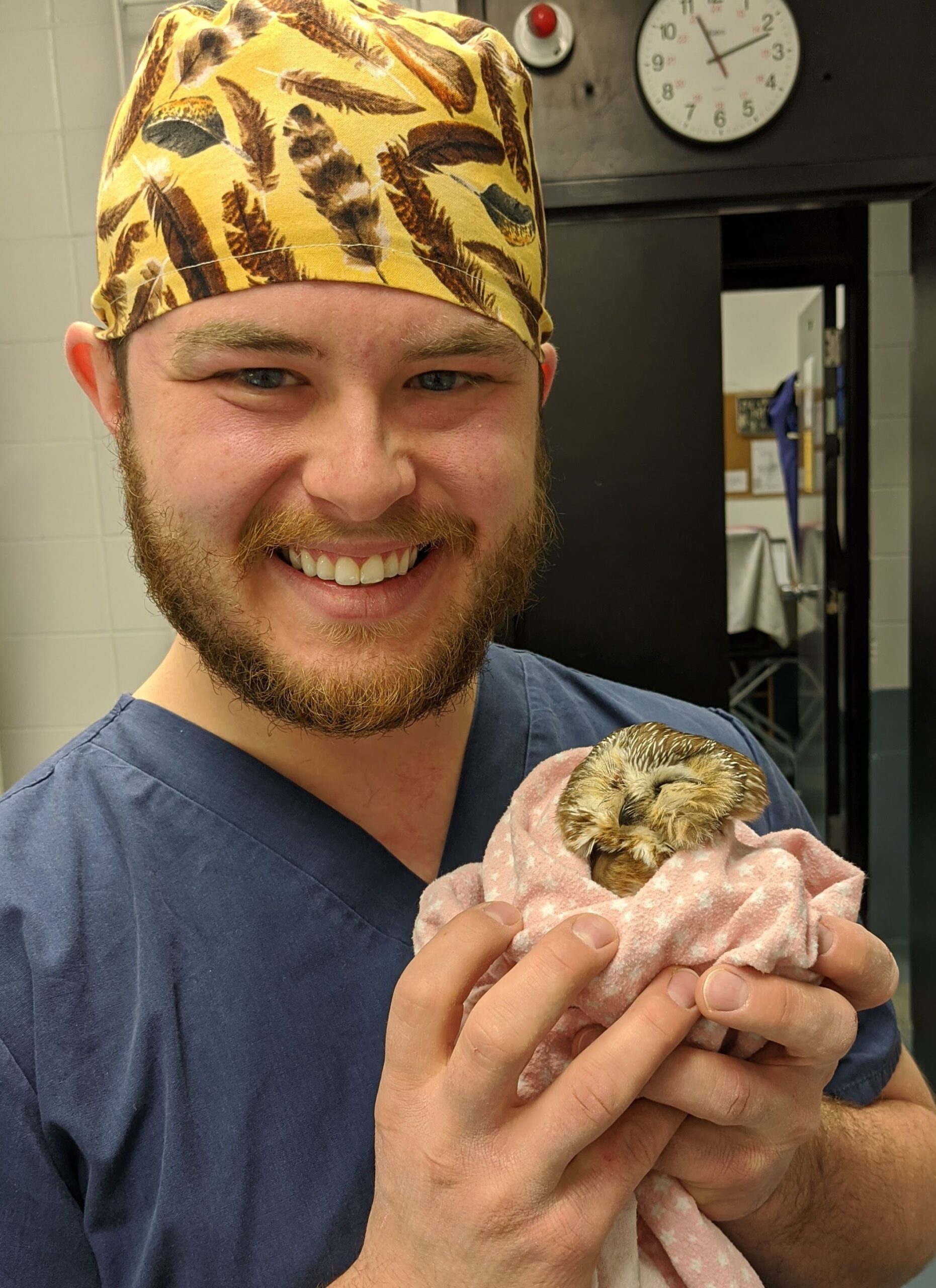 Dr. Daren is an exotic pet veterinarian in Edmonton, Alberta.  His passion for wildlife first grew when he worked as a zookeeper at the Edmonton Valley Zoo. In veterinary school, he volunteered with the Wildlife and Exotic Animal Medicine Society looking after injured wildlife and leading the education team that cared for the resident Swainson's and Red-tailed Hawks.  Since returning to Edmonton, Dr. Daren has focused his career on companion exotic animals, ensuring equal access to care for all pets, but still makes time for the wild animals at Wild North.  In his spare time, you can find Dr. Daren planting trees or hiking with his wife, Hayley, and dogs, Barrel and Breeze.