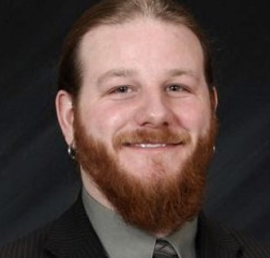 Graham was drawn to WILDNorth because of the important work that we do — he believes that, as our cities grow, we have an increasing responsibility to the wild animals that are affected by municipal infrastructure and activity. Graham recognizes that we as Albertans have a diversity of backgrounds, beliefs and values, so do our supporters. As such he aspires to demonstrate the value of our work and the impact it has for all Albertans.
Graham has had several years of non-profit leadership, executive and management experience. Much of this experience stems from his passion for the arts. Formerly a semi-professional Ukranian dancer, he is the Past-President of the internationally acclaimed, Cheremosh Ukrainian Dance Company and their Senior Tour Producer. He is also a director with the Alberta Ukrainian Dance Association (AUDA) and a member of the Professional Arts Coalition of Edmonton's (PACE) advocacy committee. Outside of the arts, he has previous experience working closely with the Government of Alberta's Human Services ministry as Program Manager of Prospect Human Services', Edmonton Assessment Centre.
Some of Graham's goals are: Exploring and securing sustainable revenue sources, connecting to the various stakeholders affected by our mission, growing our educational program, and improving and expanding the necessary facilities needed to provide proper care for our patients and accessibility to the communities of Northern Alberta.
At home, Graham and his wife Kendra have two cats (Oleg and Daisy), and they love spending time hiking, snowshoeing, and camping in our National and Provincial Parks. He is also a hobby artist, musician, and filmmaker!