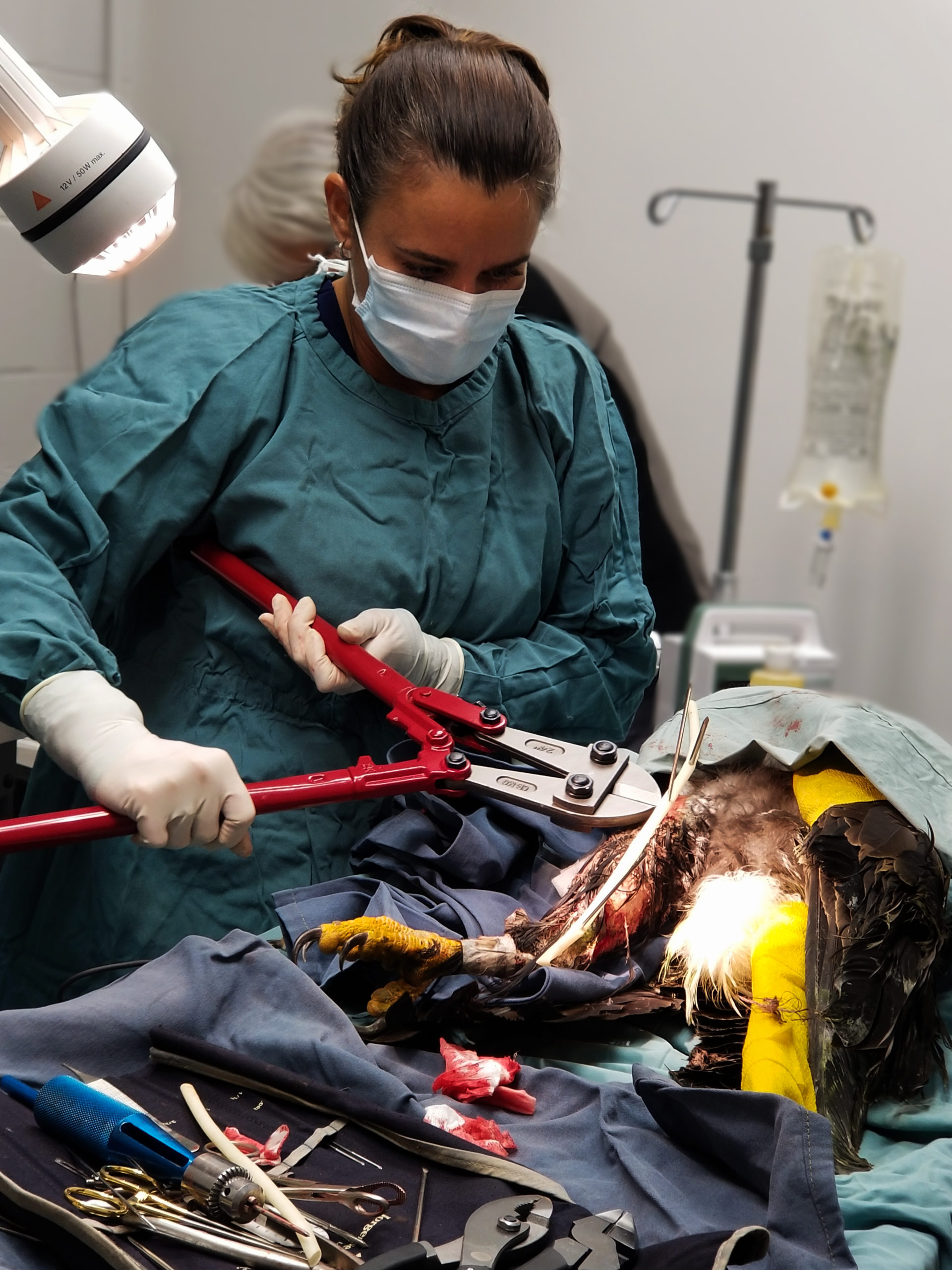 Dr. Kelti Kachur is a small animal veterinarian who has lived in Edmonton for most of her life.  Her interest in wildlife started young along with her love of animals; however, she started her wildlife care in a professional manner at university, joining the Wildlife and Exotic Animal Medicine student group.  There her interest in wildlife rehabilitation grew.
Dr. Kachur had a chance to travel and even work and volunteer in some amazing places including volunteer veterinary work in South Africa, Uganda, and Togo.  Dr Kachur also pursued her interest in wildlife with an internship at the Wildlife Center of Virginia and has completed a Masters Course in Avian medicine.
Dr. Kachur lives with her fiance Jacques and her new puppy Hawk.  They love to fly fish, camp, travel the world when possible, play sports, take pictures, and enjoy wildlife.   Dr Kachur has been volunteering with WILDNorth for many years, but has started to take a more active role in the last 2-3 years.