Category: Internship
Deadline: March 31, 2023
Closing Date: March 31, 2023; applications will be processed on a rolling basis
Position:  Wildlife Rehabilitation Intern
Number of Positions Available: To be determined          
Time Period: May – August (Let us know if you have longer availability April – September)
Hours: 20 – 40 hrs/ week
Minimum commitment: 4 months
Location: Rehabilitation Centre or Wildlife Hospital (Wildlife Hospital location is no longer accepting applications)
WILDNorth operates out of two facilities. Our Rehabilitation Centre is in Parkland County (North of Spruce Grove) and is not accessible by public transit. Our Wildlife Hospital is in Edmonton, and is accessible by public transit. You will need to specify which location you'd prefer to intern from in your application form. If you have no preference, please indicate that to us. For maps, click here.
WILDNorth is seeking enthusiastic people who love wildlife, the outdoors, have a strong desire to learn and work well in a team environment, to assist us in maintaining the best care possible for our patients.  
WILDNorth is a non-partisan, charitable organization that provides compassionate care for injured, orphaned, and contaminated wildlife and educates the public on the importance of wildlife in our community.  We provide a high standard of care to a wide variety of native and migratory species. Approximately 80% of our patients are wild birds (waterfowl, birds of prey, songbirds) and 20% small mammals (squirrels, porcupines, fox).   
Duties: 
Working under the supervision of the Director of WILDCare, WILDCare Manager, or appropriately identified staff, interns will: 
Assist medical team with many aspects of animal care including: preparing species specific diets; set up and take down of captive care enclosures; assist with some medical treatments; assist with maintaining daily records

Complete general facility cleaning including laundry, sweeping/ mopping floors, washing dishes, disinfecting counters/ sinks

 

Hand-feed orphaned mammals and birds

(can be as frequent as every 15 minutes)

Complete daily feedings 

 

Clean and enhance enrichment of animal enclosures 

 

Provide specialized waterfowl care

 

Assist with lab work (i.e. fecal analyses) as needed

Report maintenance and/ or safety hazards to the staff and correct hazards if possible 

 

Lift and carry items up to 40 lbs, including garbage and recycling 

 

Assist with organizational or construction projects, as needed 

 

Assist staff with rescues, supply pick-ups, patient transfers as needed

 

Maintain high energy levels throughout a long workday 

 

Additional duties as requested
Interns are required to follow all policy, procedures and protocols at WILDNorth to ensure a high standard of animal care.  Interns will also interact and work with other facility volunteers, summer students and casual relief staff.   
Conditions: 
All positions are voluntary, NO salary is offered.  Housing and transportation is not provided.    
Qualifications:   
Minimum age of 18

 

Experience or coursework in biological or environmental sciences, wildlife rehabilitation or management, veterinary medicine, animal welfare

or husbandry

Current tetanus vaccination, good physical health, and 

stamina

Two (or more) Covid-19 vaccinations

Rabies vaccination an asset

Effective communication

 and interpersonal skills

 

Ability to work independently and as a team member

 

Ability to be motivated, flexible, and patient in

a highly demanding work

 environment

 

Criminal record check

 

Must 

provide 

references

 
Benefits & Skill Development for the Intern: 
S

pecies identification, habitat enrichment, release site research, and proper husbandry techniques

 

A

nimal handling, tube feeding, dosage calculations, administering m

edication, performing lab work

 

Further your career or educational goals

 

Orientation and 

t

raining provided

 

Learning job skills and team work

 

Mentorship and friendships with like-minded people

 

Certificate of completion

 of internship

 provided 

 
Application Process: 
1. Fill in this Application Form 
2. Submit application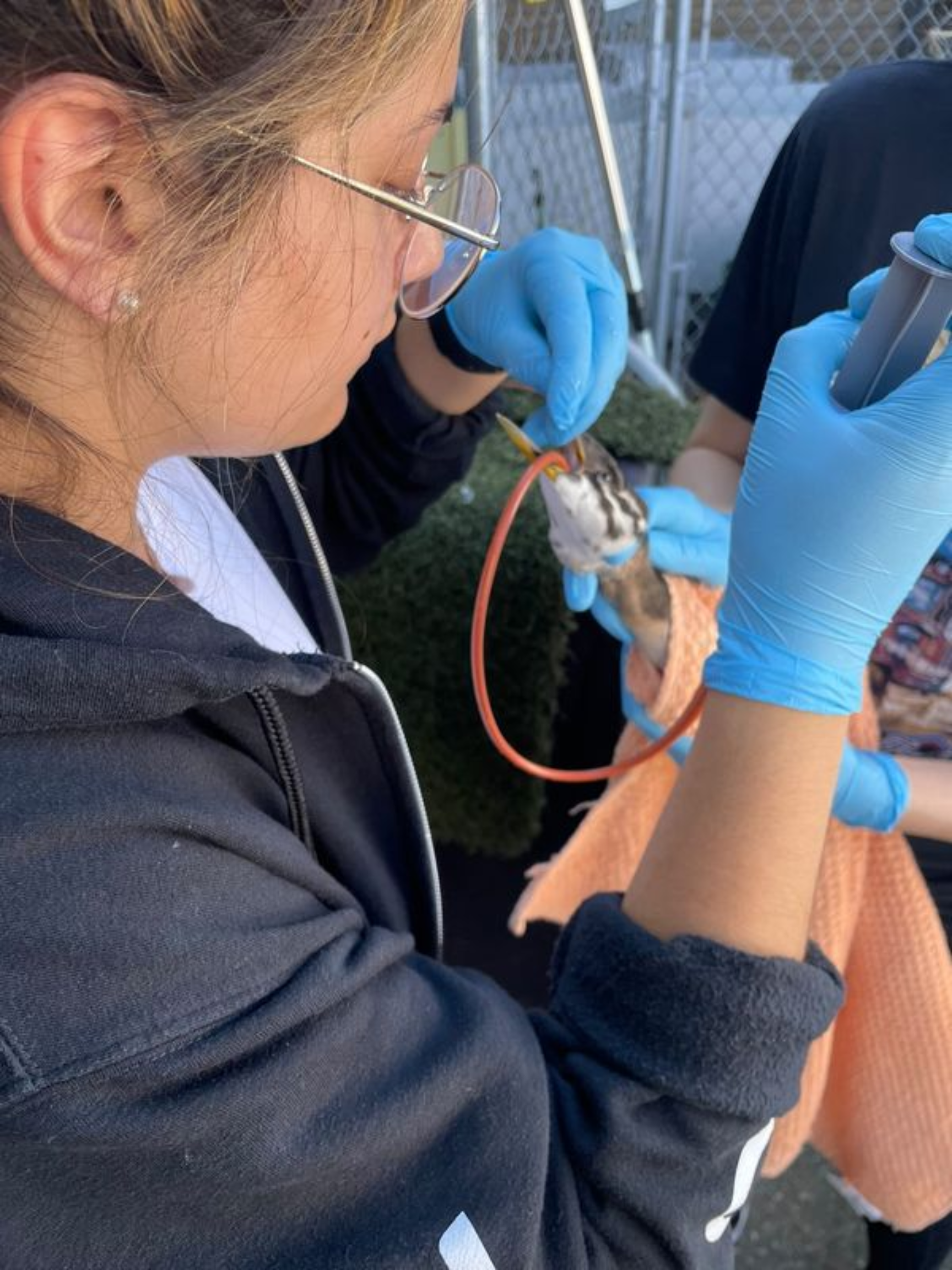 PLEASE NOTE:
All correspondence must be via email.
DO NOT CALL OUR HELPLINE (unless you've found injured or orphaned wildlife). This is for wildlife calls only. Please direct any questions to our Volunteer Manager at volunteer@wildnorth.ca
WILDNorth's staff thanks you for your interest in our volunteer internship program. All applicants will go through an application, screening, and interview process. Successful candidates will then attend an orientation, in class training, and onsite training.