Category: Internship
Deadline: March 15, 2023
Closing Date: March 15, 2023; applications will be processed on a rolling basis
Position: Wildlife Rescue & Frontline Intern
Number of Positions Available: To be determined
Time Period: May 1 through August 31
Hours: 20 hrs per week (two 10hr shifts)
WILDNorth is seeking enthusiastic people who love wildlife, the outdoors, and have a strong desire to learn and work well in a team environment. WILDNorth is a non-partisan, charitable organization that provides compassionate care for injured and orphaned wildlife and educates the public on the importance of wildlife in our community. We provide a high standard of care to a wide variety of native and migratory species. Approximately 80% of our patients are wild birds (waterfowl, birds of prey, songbirds) and 20% small mammals (squirrels, porcupines, fox).
Duties:
Working under the supervision of the WILDRescue Manager and Helpline Manager, interns will assist with the following:
Field and log phone calls from, and provide solutions to the public about wildlife concerns
Drive to and from Wildlife Hospital and rescue locations
Coordinate with WILDRescue Manager and Helpline callers
Formulate effective strategies for wildlife capture in the field
Utilize nets and other equipment to capture wildlife
Physically handle wildlife
Work cooperatively with other wildlife rescuers
Liaise with public and represent WILDNorth in a positive manner
Interns are required to follow all WILDNorth policy, procedures and protocols. Interns will also interact and work with other facility volunteers, summer students and casual relief staff.
Skills:
Good communication and interpersonal skills
Ability to work independently and as a team member
Ability to be motivated, flexible, and patient in a highly demanding work environment
Able to endure a physically challenging environment and lift/ carry 40 lbs.
Requirements:
Experience or coursework in biological or environmental sciences, wildlife rehabilitation or management, veterinary medicine, animal welfare or husbandry
Must be 18 years of age or older
Must have a valid driver's license and provide a driver's license abstract
Must have current tetanus vaccination
Two (or more) Covid-19 vaccinations
Rabies vaccination is an asset
Must provide a Criminal Record Check
Must provide references
Conditions
All positions are voluntary, NO salary is offered. Housing and transportation is not provided.
Benefits & skill development for the Intern
Species identification and wildlife capture/handling experience
Wildlife management and conflict resolution experience
Further your career or educational goals
Orientation and training provided
Learning job skills and team work
Mentorship and friendships with like-minded people
Certificate of completion of internship provided
Application Process 
1. FILL in this Application Form 
2. Submit application
3. Respond to the confirmation email with your resume and references.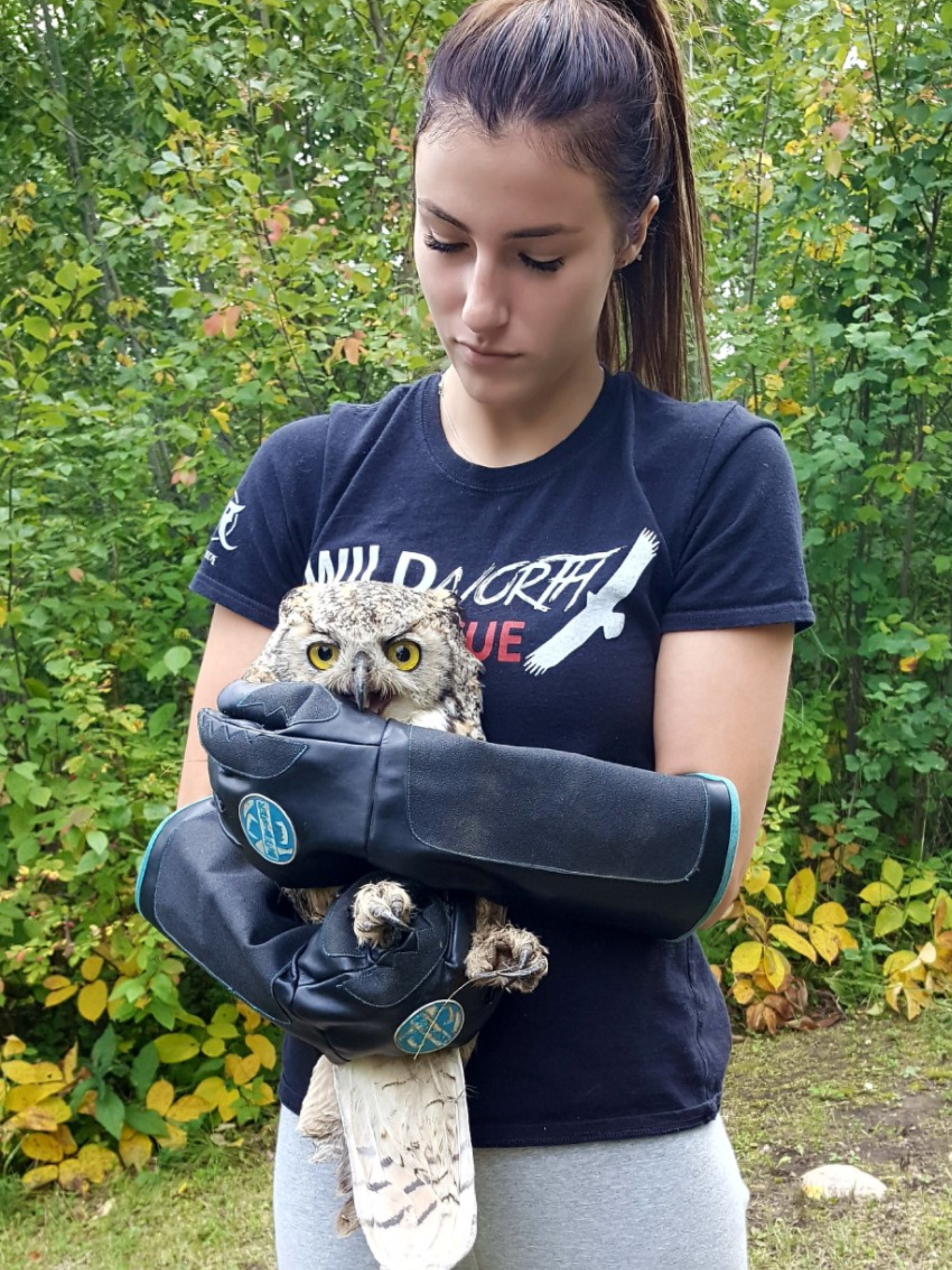 PLEASE NOTE:
All correspondence must be via email.
DO NOT CALL OUR HELPLINE (unless you've found injured or orphaned wildlife). This is for wildlife calls only.  Please direct any questions to our Volunteer Manager at volunteer@wildnorth.ca
WILDNorth's staff thanks you for your interest in our volunteer internship program. All successful applicants will go through an application, screening, and interview process followed by orientation, and onsite training.