Category: Internship
Deadline: April 21, 2023
Closing Date: April 21st, 2023; applications will be processed on a rolling basis
Position:  Wildlife Education Intern  
Time Period: May – August            
Number of Positions Available: 2  
Hours: 20 hours per week  
Start date: Beginning of May 
WILDNorth is seeking enthusiastic people who love wildlife, have a strong desire to learn, and work well independently and with a team, to assist us in teaching the next generation about the importance of wildlife in the community!    
Duties:   
Working under the supervision of the Education Manager and the Social Media Manager, interns will: 
Deliver pre-determined in-class and / or virtual science presentations to elementary students

 

Research, create, develop, and deliver wildlife and / or environmental education programming for variety of age groups

 

Create wildlife related content (visuals, social media posts, videos, emails, articles)

 

 

Host outreach booths or events (Edmonton Wildlife Festival / WILDRun) and interface with general public (dependent on in person events)

 

Film and photograph wildlife rescues (in the field) and patient care (at the Wildlife Hospital and Rehabilitation Centre)

Assist Education Manager with various duties within the Education Program

 

Assist Social Media Manager with various duties as needed

Interns are required to follow all WILDNorth policy, procedures, and protocols

 
Personal Qualities: Dedicated individual who is committed towards helping a great cause.  
Qualifications and Requirements: 
1) Police Information Check including Vulnerable Persons Sector check prior to start date 
2) Experience with children 
3) Access to a computer and reliable internet as some presentations and projects may be completed remotely 
4) Ability to represent WILDNorth in a positive light while adhering to our organizational vision and mission 
Assets: 
1) First Aid 
2) Background in education or biology 
3) Experience designing and / or delivering educational programming 
4) Knowledgeable in science and nature topics (i.e. Wildlife Identification) 
5) Project management experience  
6) Access to a vehicle strongly recommended 
**Training Provided**  
Reports to: Education Manager, Social Media Manager
Benefits of Interning: 
1) Raise awareness and provide effective public education 
2) Resume Building 
3) Advocate for wildlife by creating and delivering your own programing  
4) Certificate of Internship upon completion 
Age Requirement: Must be 18 years of age or older  
Application Process  
Fill in this

Application Form

 

Answer all questions

Submit application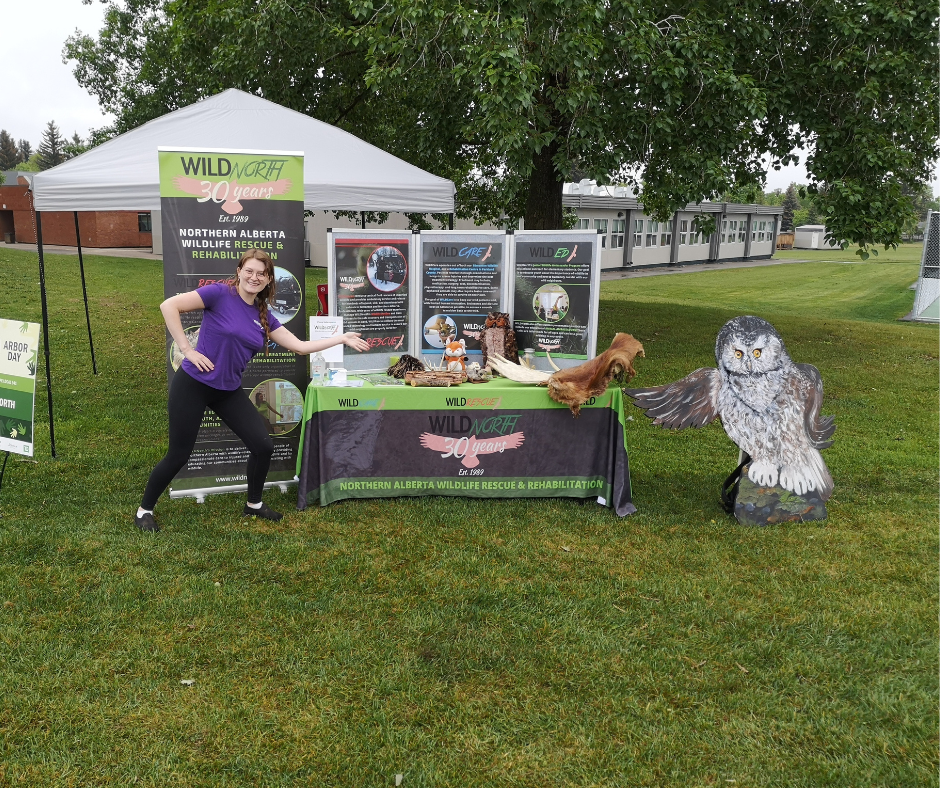 PLEASE NOTE: 
All correspondence must be via email. 
DO NOT CALL OUR HELPLINE (unless you've found injured or orphaned wildlife). This is for wildlife calls ONLY.  Please direct any questions to our Volunteer Manager at volunteer@wildnorth.ca 
WILDNorth's staff thanks you for your interest in our volunteer internship program. All applicants will go through an application, screening, and interview process. Successful candidates will then attend an orientation and onsite training.