Sponsor A Raptor ($150)
Sponsor a Raptor ($150)
Here at WILDNorth, we care for raptors from as small as the Northern Saw Whet Owl to as big as the Eagle. They come into care for a number of reasons including such things as: window strikes, vehicular strikes, lead poisoning, starvation/emaciation. Raptors are pricey patients for us to care for, as they are carnivorous and require an all-meat diet. If you choose to sponsor a raptor, you will also get the exciting opportunity to experience the release of one of our raptor patients!
Northern Hawk Owl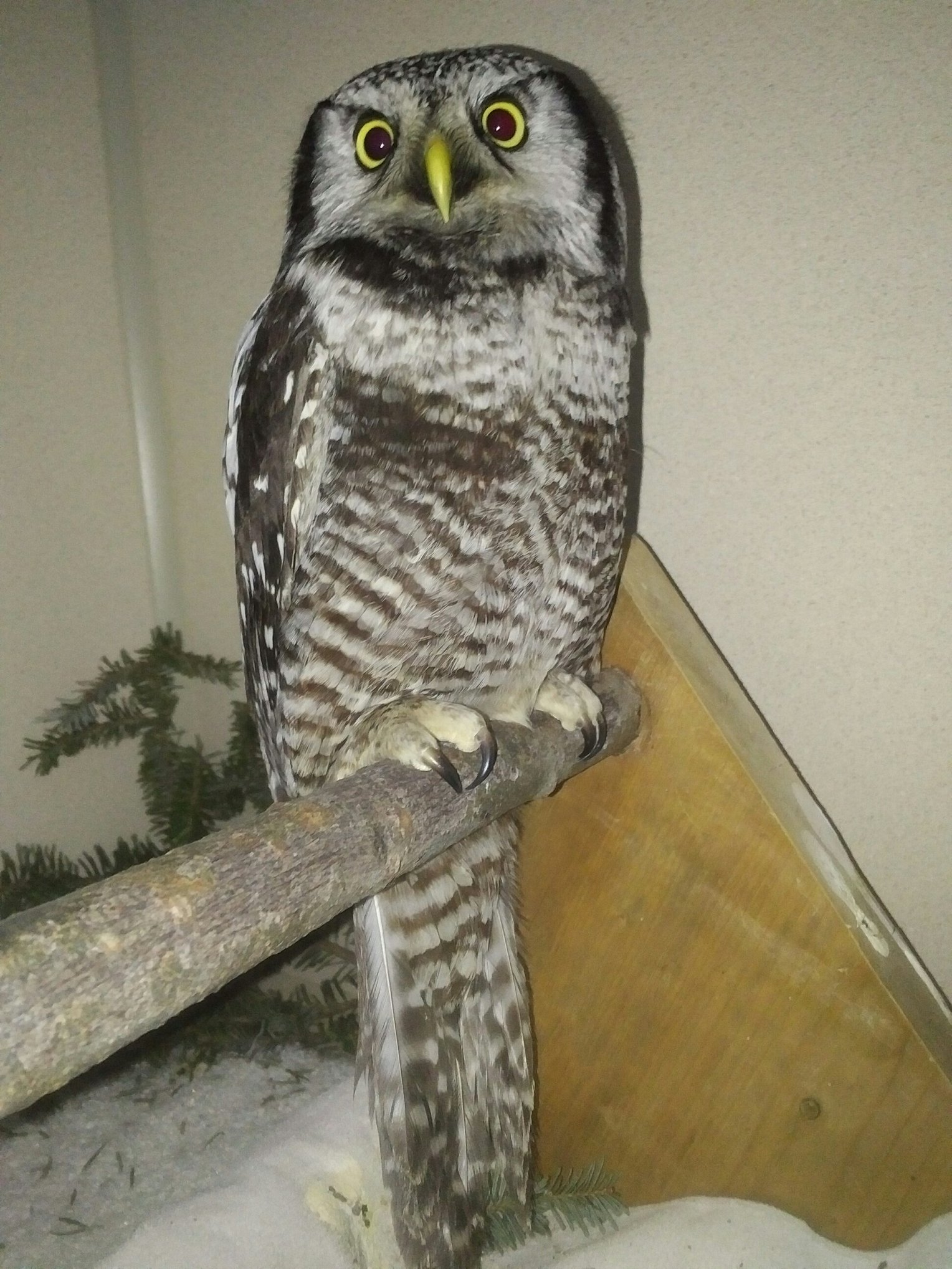 Found under someone's deck, unable to fly, this striking little Northern Hawk Owl came to us at the beginning of December 2018, from the Mitsu area. We don't often get this species here at WILDNorth!  t
Upon examaniation, it was found to have a significant coracoid fracture. As surgery was not a viable option in this case, it's wing was wrapped for 3 weeks of cage rest. Afterwards, it was transferred t our long-term care rehabilitation facility where it was put in a larger enclosure and given another 3 weeks of recovery time. It has since been moved into a room where we will continue to monitor its progress. Hopefully, if enough callus has formed, we should see the owl get lift in another weeks or so.
Fortunately, Northern Hawk Owls have a calm disposition which has helped to keep its stress levels down and and keep it from flapping its wings. This increases the likelihood of recovery.