Thank you so much for joining us for

the Second Digital Edmonton Wildlife Festival!
We appreciate your support during
these challenging times.
Festival Content:
~WILDNorth's new Educational Ambassador – Click the image to learn more about her in this video! ~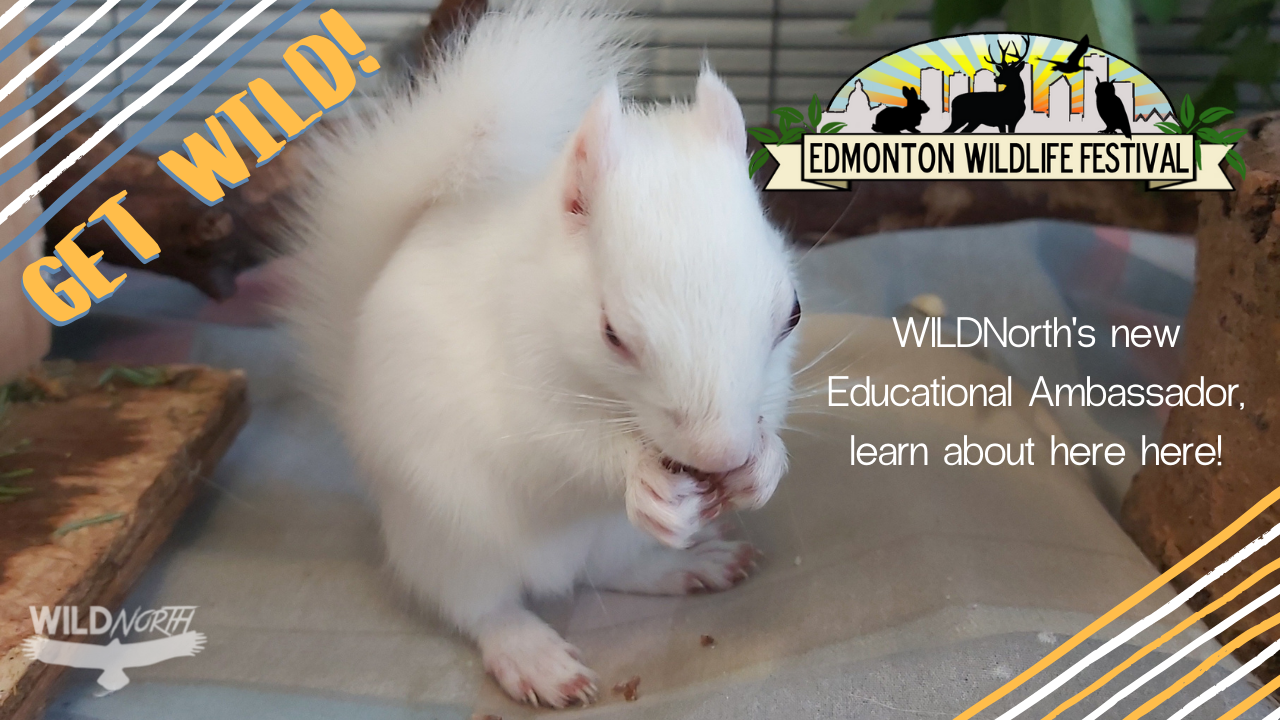 ~Educational VIDEOS ~
Alberta's Reptiles and Amphibians
Q&A with Dr. Gordon Court and Vinnie, the Peregrine Falcon 
Q&A and Live Presentation "Our Insect Pals"
Tour of Edmonton Wildlife Hospital
Tour of Parkland County Rehabilitation Centre
~Educational Videos & Activities~
WILDNorth Northern Alberta Wildlife Rescue & Rehabilitation
Follow-along Physical Intake Examination (bring your own stuffie!) with Carly from WILDNorth
Watch the video below
Learn about WILDRescue with Dale!
Watch the video below — this includes a link to a Pelican Rescue video! To go directly to the Pelican Rescue, click here.
Band a Great Gray Owl prior to release!
Capital City Clean Up and City of Edmonton Pest Management
At this link, you can find educational videos, quizzes, and colouring sheets! For quick links to the videos, see below.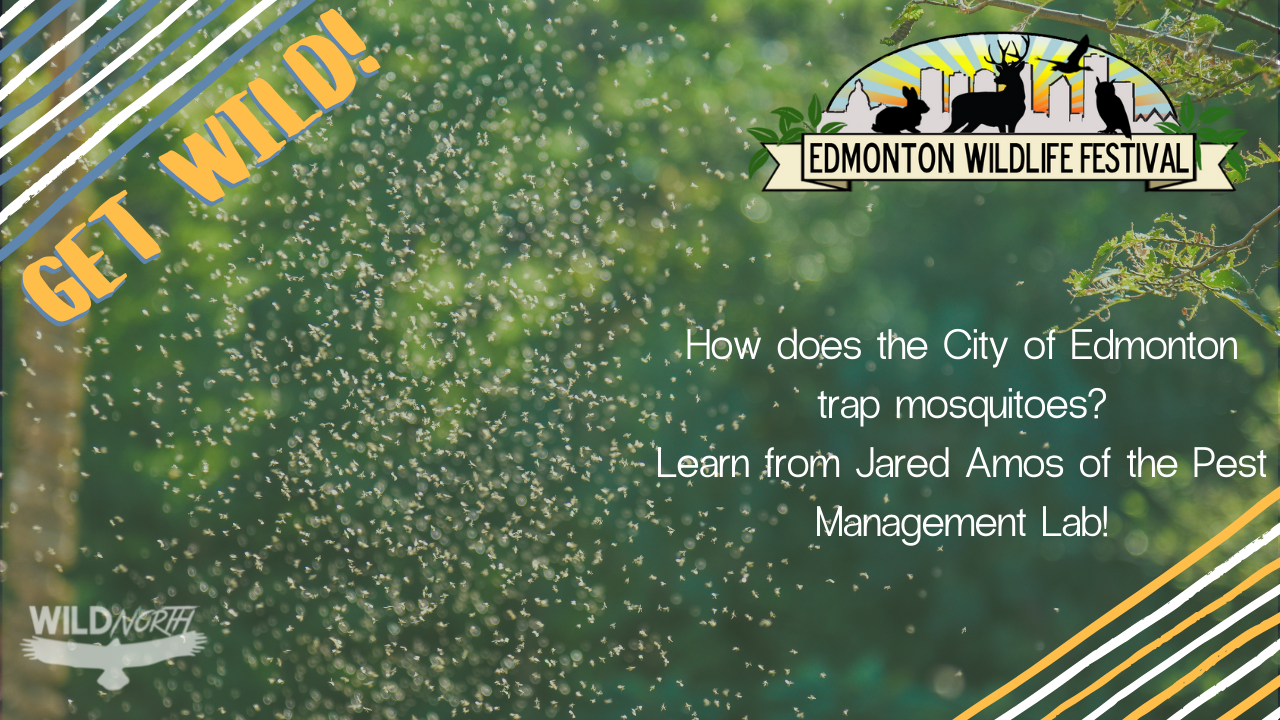 Click the image above to go to "How does the City of Edmonton Trap Mosquitoes?"
Pest Management Bingo
Edmonton and Area Land Trust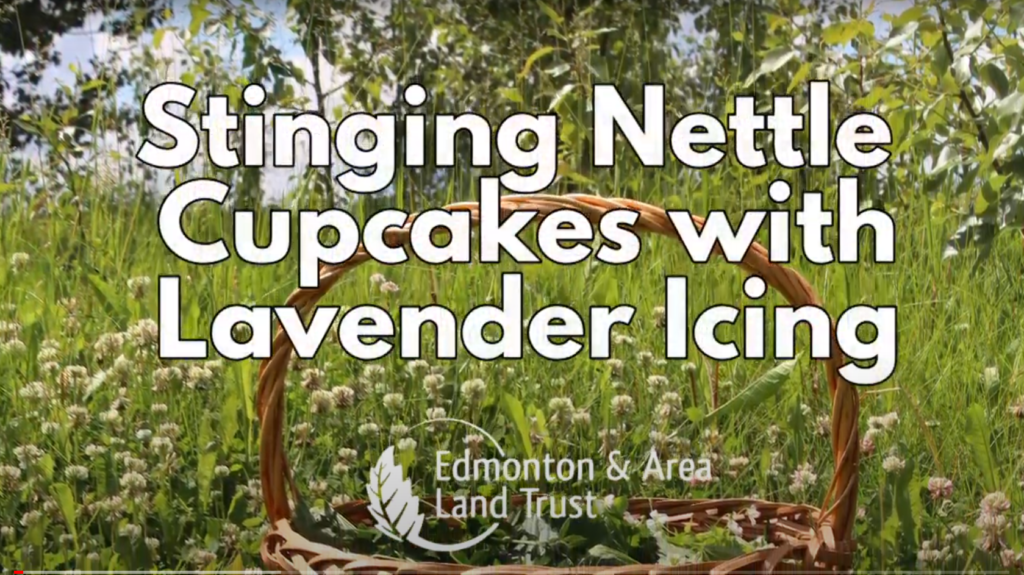 Click the image above to learn how to make cupcakes from stinging nettle.
For more great content from EALT, check out their YouTube Page.
Alberta Chapter of the Wildlife Society
Canadian Parks and Wilderness Society
Learn how to do a Caribou craft!
Oil Spill Activity
~Nature Crafts and DIYs~
~Vendor Discounts~
Did you know you get some Vendor Discounts for participating in the Edmonton Wildlife Festival?
Practice entering all the discount codes by using the password GETWILD2020 to access the Vendor Discount page.
Click here to visit the Vendor Discount Page.
More things to do: 
WILDNorth's 21st Annual WILDRun

Register TODAY to run or walk for the rescue and rehabilitation of our local wildlife between JUNE 20-27th 2020.
Register  Official Edmonton WILDRun kick off is 10am on June 20th, but since everyone is running at home, or in their own neighbourhoods, you can run anytime that week to show your support!
Age 13+ are $50
Age 12 and under are FREE
Teams of 5 people or more get 20% off
International Pollinator Week
June 22-28
Protecting Pollinators Presentation via Zoom on June 22 at 6 pm MST
The Edmonton and Area Land Trust will offer our Protecting Pollinators presentation over Zoom during Pollinator Week! We celebrate pollinator week to raise awareness of the challenges faced by pollinators, and learn how to help them. Read more about how pollinator week started here. To join our presentation, you will need a computer or a phone, but a computer is recommended. A webcam is not required. Register for our presentation here, and email Meghan at meghan.jacklin@ealt.ca if you need information on how to join in by phone.