March 19, 2019 | Events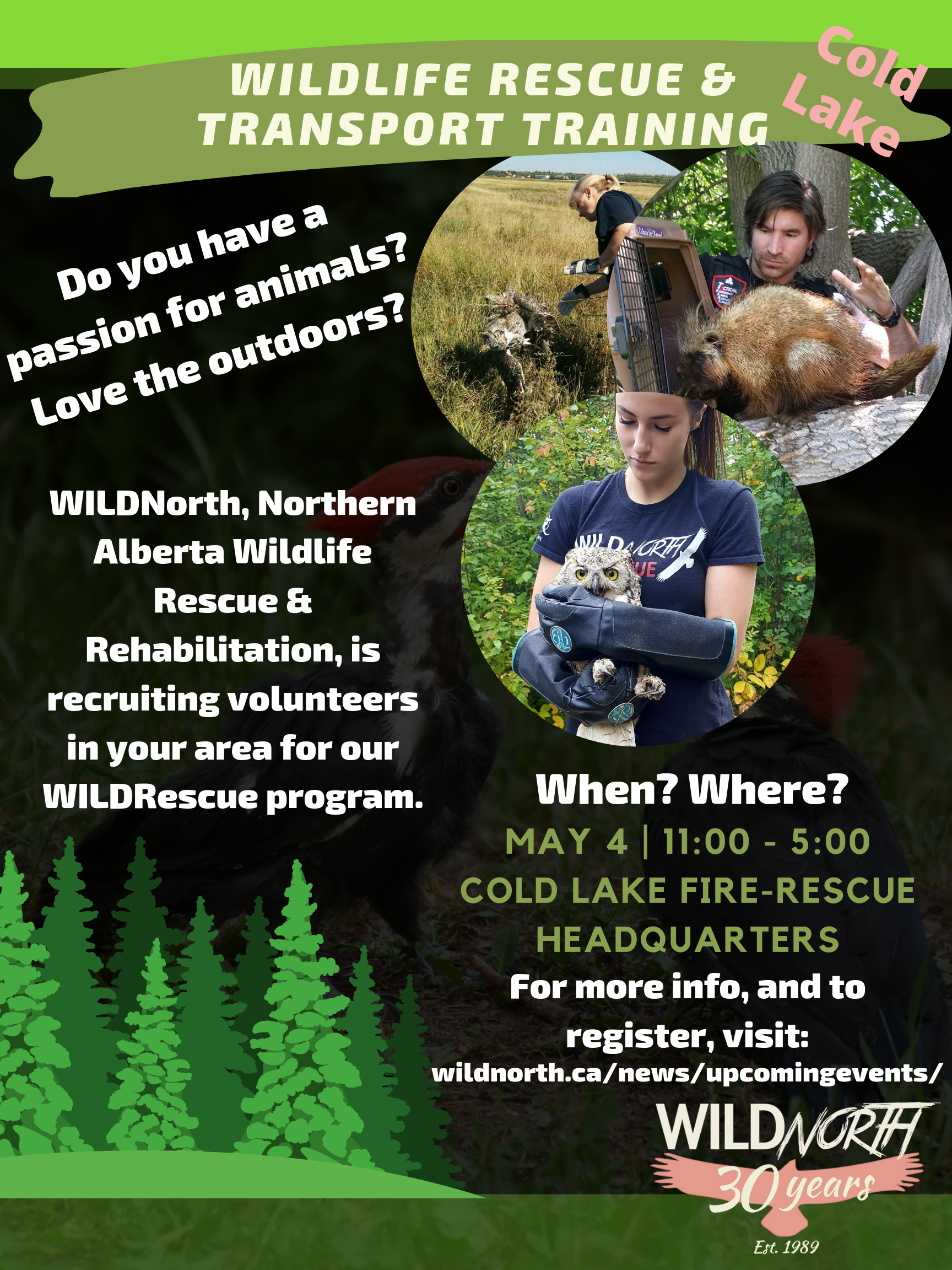 About WILDRescue 
WILDNorth officially launched its exciting new WILDRescue initiative in the summer of 2017! This tactical wildlife rescue and ambulatory service helps save the lives of hundreds of injured and abandoned wild animals in Edmonton and northern Alberta. Few wildlife rehabilitation centres across the country employ a dedicated team of professionals to facilitate field rescues and most lack the expertise, manpower and equipment to deal with difficult rescue scenarios.
WILDNorth's world-class, formalized rescue program is recruiting new wildlife rescue and transportation volunteers in Cold Lake! These volunteers will be dispatched to assist with getting injured wildlife to our partner clinics and to our facilities in Edmonton and Parkland County.
Session Details
This training session will be occurring on May 4th from 11:00am – 5:00pm at the Cold Lake Fire-Rescue Headquarters (5201 55 Street, Cold Lake, in the training room)
It is not required, but you may want to bring a notebook and writing utensil for notes.
In the first portion of this session, we will be introducing you to WILDNorth, as an organization, and the type of work that we do. The second half will cover the rescue component of your training.
Registration
Registration for this training session costs $10 – you will be receiving a WILDRescue t-shirt upon successful completion of your training. You can expect a confirmation, as well as a follow-up, email upon registration.
If you have any questions or inquiries, please direct them to [email protected]
To register, click the button below:
*Must be 18 or older to volunteer