February 21, 2019 | Events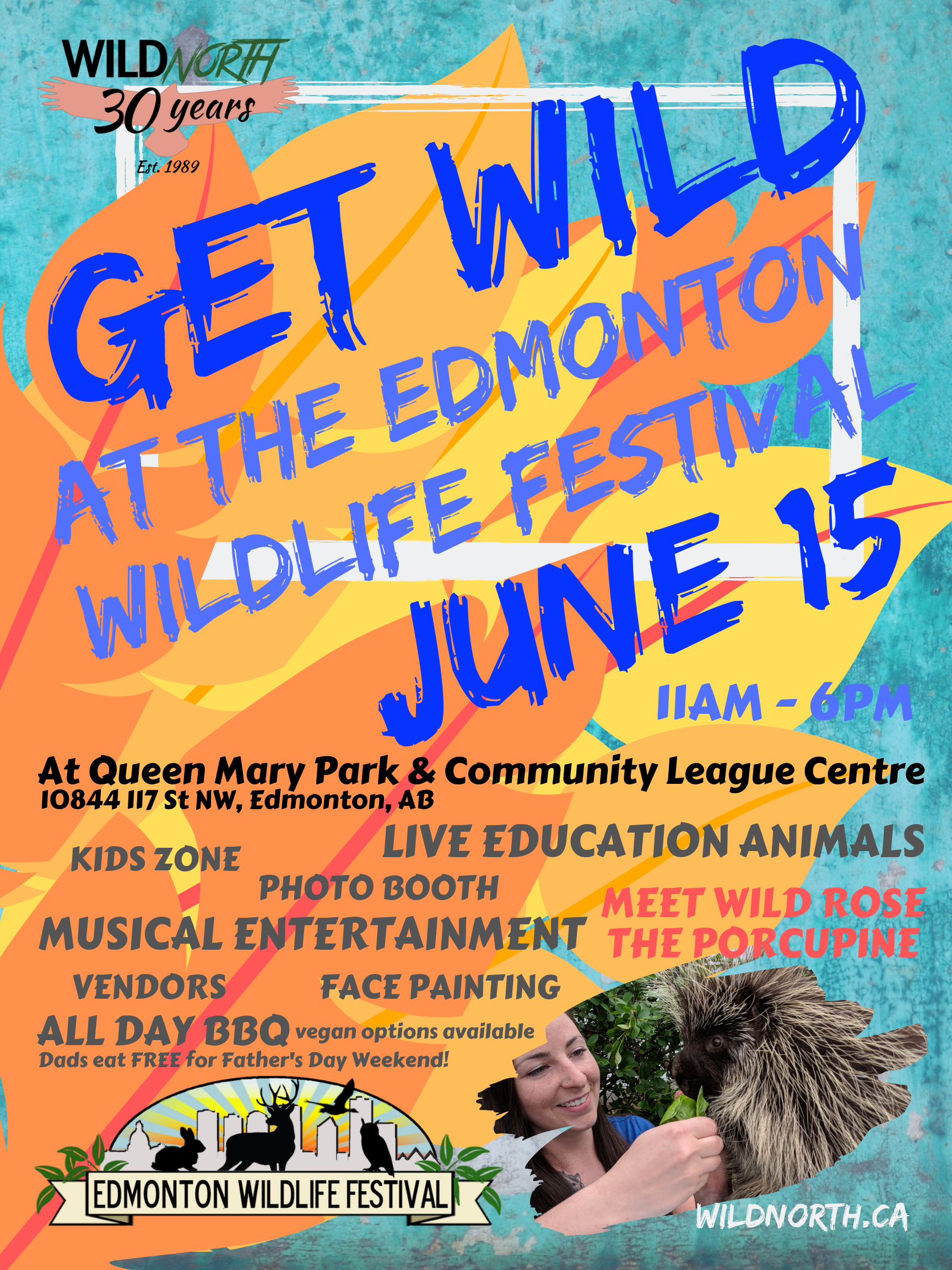 The Edmonton Wildlife Festival celebrates our wild neighbours. FREE event held on June 15th, 2019 from 10:00am-6pm at Queen Mary Park Community League, this second annual family festival features live entertainment, a kid's zone, displays and presentations from organizations committed to helping Edmontonians live in harmony with local wild animals and their environment. There will be live education animals, face painting, games, a bouncy castle and other fun activities for children, Father's Day BBQ lunch, live musical entertainment, and more!
WILDNorth's 20th annual WILDRun fundraiser will be taking place at Queen Mary Park Community League on the same day (in the morning). Click here to register for the Edmonton WILDRun!