July 11, 2018 | Events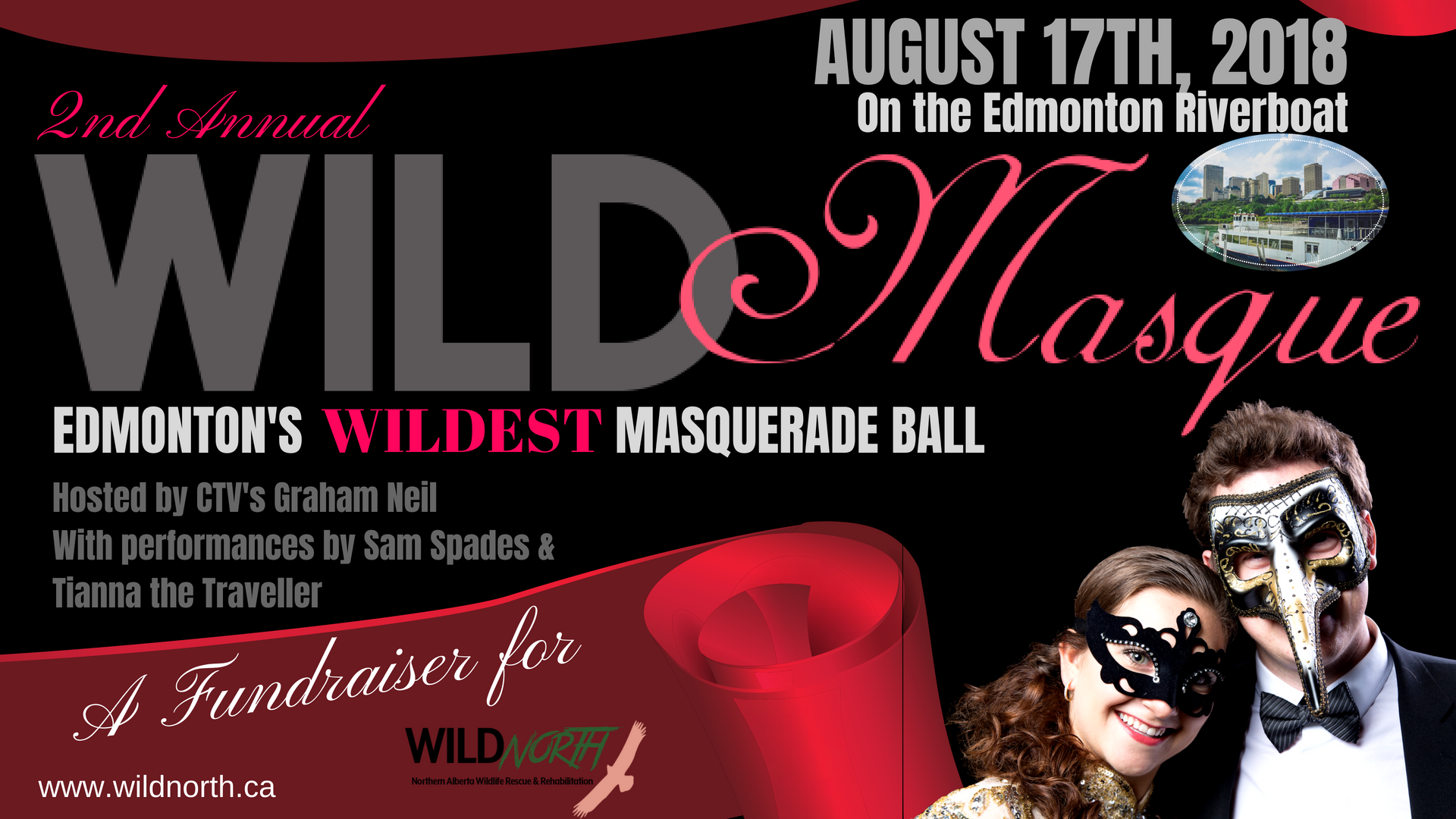 Wear your finest, don your mask and join us for a magical evening on the newly renovated Edmonton Riverboat! CTV's Graham Neil hosts the wildest masquerade ball in town! Enjoy drinks from the cash bar and free hors d'oeuvres as you cruise down the North Saskatchewan, and be amazed by escape artist, Tianna the Traveller, as she performs the world's only ratchet strap escape act! Enjoy the musical stylings of Sam Spades, the high energy rockabilly band from Edmonton, partake in the silent auction, and dance the night away!
This masquerade is in support of WILDNorth, Northern Alberta's centre for rescue and compassionate care of injured and orphaned wildlife.
Be prepared to board The Edmonton Riverboat at 8pm.
Individual Tickets: $110 each
Student Date Night: $150 for two tickets (limited to students only)
This event is 18+