January 30, 2014 | Blog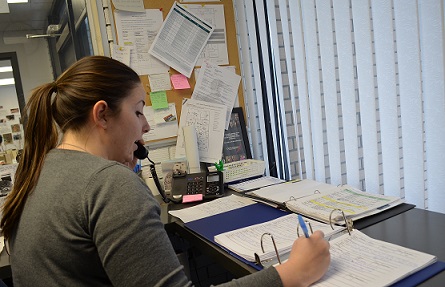 I have been a hotline volunteer for some time now. I like it for many reasons. The Wildlife Rehabilitation Society of Edmonton is an amazing organization and they treat their volunteers so well. I have always felt completely supported by so many knowledgeable people. I love animals and nature and want to do what I can to help out.
Answering questions on the hotline gives me the opportunity to both interact with the public and feel like I am contributing to helping out animals in need. People are so thankful for the WRSE. Often they are relieved just to be able to talk to someone in person, or at times when other places are closed. If I am ever unsure of how to respond, the team is always there for support.
On the hotline, I have talked to people about all kinds of animals. From birds in chimneys to orphaned fawns to injured coyotes. No two questions are the same and no two callers are the same. The variety of situations and people keeps the hotline interesting and knowing that I have provided some kind of assistance is rewarding.
The WRSE team is so kind and appreciative of their volunteers and I feel privileged to be a small part of the services they provide. We are fortunate, in the city of Edmonton, to have the WRSE in place.
Hotline volunteers are a crucial part of our organization. They answer all incoming calls on the Wildlife Hotline — assisting members of the public to problem solve their wildlife related concerns.
Through our Wildlife Hotline, we field over 5000 calls each year. We are in the middle of our slow season right now, so we may only receive 5 calls in a day. This changes drastically in the spring and summer months; we may get as many as 45 calls in a day! When we have Hotline Volunteers on shift — staff can concentrate on intakes and wildlife care, and we are extremely thankful for them!
If you find a wild animal in need, please call our Wildlife Hotline at 780-914-4118