January 23, 2014 | Blog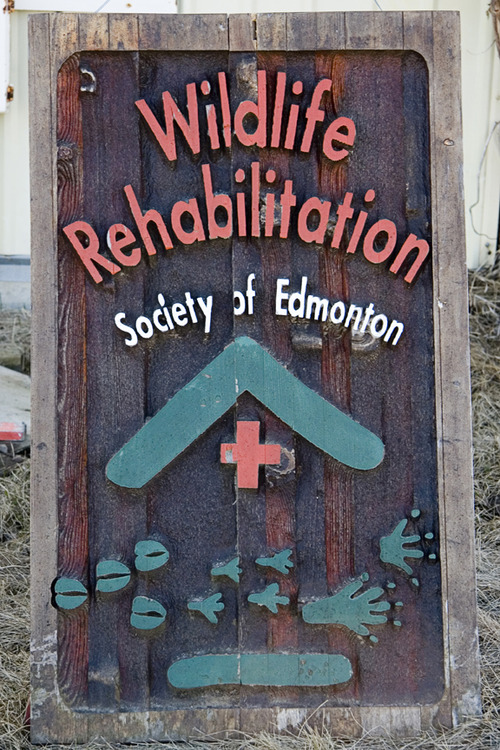 On January 23, 1989, I took the plunge and registered the Alberta Bird Rescue Association as a non-profit with Alberta Registries. Careful consideration had gone into whether it was time to start a rescue for injured wild birds. I really had no idea what I was getting myself and my husband, David into. But the fact remained that these wild creatures needed a place to recuperate safely and with veterinary support from Delton Veterinary Hospital, my background in animal health technology and love for wild animals and nature and a handy husband who could build pens on our 40 acre property, we thought we were up for the challenge. A month later, we discovered we were also expecting our first child! Timing has never been my strong point!
Now, 25 years later, I look back in amazement at the Wildlife Rehabilitation Society of Edmonton (WRSE) and am so proud to see what is has become!
The years have been filled with challenges. The progression from a small, completely volunteer, seasonal, bird-only shelter on a rural property in Strathcona County to a busy Wildlife Hospital in the city and 16 acre Rehabilitation Centre in Parkland County with year-round staffed assisting not only birds but small mammals 365 days a year has been the tireless work of many people. We can now say that the Wildlife Rehabilitation Society of Edmonton is a well-established presence in Edmonton and as the former mayor, his Worship Stephen Mandel declared "an essential service".
There have been many instrumental people who have helped shape and guide the growth of WRSE – "one gesture, one person, and one moment at a time". In our early formative years, we quickly saw the need to involve more people with special skills and that has been our strength. Craig Chanin, former executive director of the Edmonton SPCA (now Edmonton Humane Society) gave valuable instruction on governance and creating a mission and vision; Dr. Marianne Yelle, our board Chair who orchestrated the move from our garage in the country to the University of Alberta, Ellerslie Research Station; Cheryl Feldstein, our very first Executive Director who raised the bar on management, strategy and fund-raising and worked tirelessly on moving us to our current site at Parkland County and the City of Edmonton. These are just a few. We have always been so fortunate to have skilled, dedicated and compassionate staff and volunteers that have allowed us to increase our capacity and our knowledge and skill in treating injured wildlife. There have been so many people that deserve to be recognized for their contribution to the growth of WRSE and I am honored to have been part of the process!