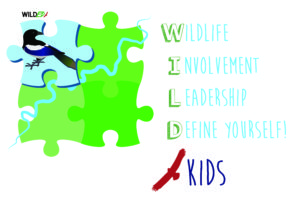 Give your children the opportunity to become involved in their community,
to develop leadership skills, and to define themselves as WILDKids!
WILD Kids Camp
WILD Kids Camp is a camping-oriented summer camp, teaching participants outdoor skills, how to keep a healthy campsite, and extending it to educate the kids about the importance of wildlife in the community and how to live with our wild neighbours. Children will learn about the wildlife that call Edmonton home, all while participating in fun activities, including the Snow Valley Aerial Park! This camp runs rain or shine, allowing the kids to experience what it is like to be a true outdoors-person. Kids even get one overnight tenting experience (we provide the tents and sleeping mats, you provide a sleeping bag)!
*The grades listed represent the grade your child will be entering in the 2017/2018 school year. In the event of low registration, age groups may be combined.
WILDKids Grades 6 – 7
*$220 per child ($198 for WILDNorth members; discount applied at checkout) or $55 a day ($44 for WILDNorth members) for up to 3 days.
August 14 – 18 2017
August 14 – 16 Drop off and pick up at Alfred H. Savage Centre
August 17 – Drop off at Alfred H. Savage Centre and overnight at Rainbow Valley Campground
August 18 – Pick up at Rainbow Valley Campground
*Activities and overnight at Rainbow Valley Campground (kids will hike to and from Alfred H. Savage Center and Rainbow Valley Campground as part of their introduction to camping activities). Lunch provided by WILDNorth on the Monday, dinner on the Thursday and breakfast on the Friday (if they stay overnight), as well as lunch on the Friday.
WILDKids Program Highlights:
Main instructor holds Alberta Childcare Certification
Learning from experts in the field of Wildlife Rehabilitation
Outdoor pursuits and skill development
Ties to Alberta Education Curriculum
Wildlife encounters (with education animals, wildlife spotting on nature walks, etc.)
Unique programming to suit various learning needs
Registration Deadlines: August 7 for August Camp
Pay here — you will receive a registration package after payment!
*For those of you registering for 1-3 days of camp, you will have the opportunity to specify which dates your child will be attending in the registration package.
*We are having trouble with our confirmation e-mail system — be sure to check your junk mail, and if you do not receive a confirmation e-mail within 24 hours after payment, please e-mail Carly at education@wildnorth.ca

For inquiries, please e-mail education@wildnorth.ca